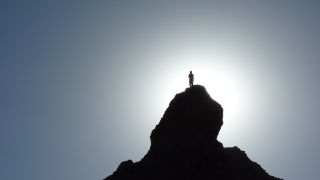 Since the genesis of Cerulean Sanctum in September 2003, I've received hundreds of emails and comments from readers who have been blessed by the unique conversations here. I thank the Lord and my dedicated readers for each word of encouragement I've received.
Readers over the years have offered to donate money to support the writings here they say have blessed them. That encouragement from readers inspired this support page. If you would like to contribute, I give you my sincerest thanks and gratitude.
Two ways you can help support Cerulean Sanctum:
Prayer
Any public expression of Christian faith will be opposed. I've received emails from people who actively oppose the message of this blog. For this reason, your positive prayers for Cerulean Sanctum, my family, and me are always coveted and appreciated. Prayer matters! Thank you for yours.
Contributions
This blog exists because God continues to direct me to write on the topics you read here. I wish to maintain the freedom to write unhindered by outside restrictions on religious speech. For that reason, I pay to have this site hosted. If you would like to help defray the costs of hosting Cerulean Sanctum, your financial contribution is greatly appreciated.
Thank you so much for your support and for making Cerulean Sanctum one of the best faith communities on the Internet.

Please note:
Cerulean Sanctum is not a charity. All contributions are considered transactions to support excellence in essay writing through Ethereal Pen Productions LLC, Dan Edelen's writing and editing company.
Thank you. And may God richly bless you in return.