I'm not a "personal journal" blogger, but occasionally I talk about my own life. Though readers may get the impression from my posts that I have all the answers—because I tend to write like I do—there are still many things in life I struggle with. This post is about one of those things. It's also a call out to readers of Cerulean Sanctum to help me grow as a Christian by understanding something about prayer and life I just don't get.
In the last few years, my family has been through a lot. We've perservered amid some incredibly tough times and I think my wife and I are stronger people for it. We truly learned how to trust God to provide for every need and realized how much we need the community of faith.
We have a comfortably-sized home on thirteen acres of rural Ohio land. Due to some of the struggles we've had since we moved in here, we haven't done a lot of decorating or making it ours. In many ways it is the exact house that the previous owners left behind.
Given that we seem to be past some of the hardships, in the last few months we've done some fixing up of our kitchen, probably the one part of the house most in need of updating. The folks who lived here before us left behind major kitchen appliances that were older than the house; when we bought it, I knew the refrigerator, range, and dishwasher had to go.
After being here four years next month, we finally replaced all three with very nice Kenmore units. As the cook and stay-at-home parent, I've been ecstatic about these new appliances and extremely grateful that we were able to buy them. We gave the old appliances—they still worked—to a family in our church who could put them to good use.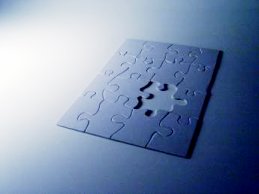 Here's where it gets odd for me.
When the new appliances showed up, I thanked God for them and prayed that, given their cost, we would not have any expenses come up that would hurt as a result of their purchase. Specifically, I prayed that we would be spared from two major expenses: hospital visits and emergency car servicing.
Well, within two weeks of this prayer, my son had to go to the hospital (and despite our insurance, we will still pay a lot for the visit) and my wife's car starting stalling. Then came the check engine light. Yesterday, we forked over $1000 to have the fuel injectors replaced on what is only a five-year old Corolla. The coincidence of this—with a son who hasn't seen the inside of a hospital since he was born and a car that's run pretty much flawlessly—is just too much.
What troubles me is that I have a history of this kind of thing in my life. In fact, it occurs so regularly that I am tempted not to pray for (or against) certain things simply because I know that if I do, those very things are going to boomerang in a bad way. Prayers like, "Lord, keep me healthy so we can enjoy this weekend out of town," (I get sick the day we leave), or "Please God, don't let this client push up their due date right now because I'm slammed" (the two week due date suddenly becomes two days), or "Lord, I just managed to tighten our belts in such a way that I saved $100 off our monthly budget, thank you!" (and the next day we're informed our insurance is going up—you guessed it—a $100 a month), seem to work against me far more often than not.
Now before someone tells me I should trust God and not give in to "fearful" prayers, I give you this:
…do not be anxious about anything, but in everything by prayer and supplication with thanksgiving let your requests be made known to God. And the peace of God, which surpasses all understanding, will guard your hearts and your minds in Christ Jesus.
(Philippians 4:6-7 ESV)
That's pretty much my operating verse here. That's how I do it. I lay all those things before the Lord and move on.
So why so many outcomes like this?
I've been a Christian for almost thirty years, so I've got a pretty holistic perspective in general, but this kind of "prayer that goes awry" is one I'm not sure I get. Everything seems to be a bit too coincidental.
You could:
Chalk it up to Satan, but then that seems to make him more powerful than God.
Say it has to do something with sin in my own life, but if you know me, you'll know I confess things so as not to be burdened by them.
Say it's just coincidence and that's life, but it's too coincidental for my liking.
Claim I'm not praying in faith, but honestly, I certainly don't want those things to happen—and isn't the Philippians passage the cover here? If we start purposefully holding back requests, where does it end?
Am I the only one who experiences this sort of thing routinely? It's weird to me and bothers my wife, too. Anyone out there with more wisdom is certainly welcome to shed some light on this for me. After this latest incident, I'm a bit cowed to even open my mouth for requests like this.