This is the first in a series of posts covering the hidden messages that sneak into American churches' proclamation of the Gospel. For more background, please refer to this post.
I do not ask for these only, but also for those who will believe in me through their word, that they may all be one, just as you, Father, are in me, and I in you, that they also may be in us, so that the world may believe that you have sent me. The glory that you have given me I have given to them, that they may be one even as we are one, I in them and you in me, that they may become perfectly one, so that the world may know that you sent me and loved them even as you loved me.
—John 17:20-23 ESV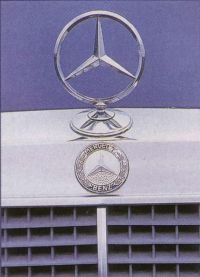 I was talking with friends this weekend about a minor split that occurred in their predominantly upper-middle class church. Several families, unhappy with the idea that the church was looking into broadening their outreach to some less advantaged areas, took their ball and went home. Or should I say that in a more appropriate vernacular: They started another church.
It's not hard to imagine the reasoning that went on behind that small exodus. That less advantaged area consisted mostly of people who were "not like us." Heaven forbid if they actually responded to an outreach program and began attending the church. Who really knows how to minister to them? They're just…different.
Is it so hard to believe that this was not the thinking that led to a new church where reaching out to the different would never be forced on anyone. Ivory towers have a way of staying ivory, don't they?
Last year my wife and I were looking for a new church. We were also looking for full-time employment. In a fit of overthinking, I latched onto a fast-growing, wealthy church with the hope of not only finding a good church home, but also excellent business prospects who might be willing to hire one of us. The church had a stellar reputation, and was even in the same denomination as a well-known Reformed pastor I admired.
Our hopes sank quickly, though. In nearly every conversation with other people at the church, things went well until we mentioned that we were both looking for a full-time corporate job. When I discussed my current work as a freelance writer, you could almost see the eyes glaze over. After a few weeks, we found ourselves a party of two; the world of the church buzzed on around us, CEOs and corporate players chatting away with gusto, excluding those of us who were less fortunate. Maybe they were put off by my decidedly non-handmade dress shoes. Or perhaps it was the fact we drove a Toyota Corolla and not a Range Rover. No matter the economic impediment, the message was clear: we weren't on the corporate fast-track and probably never would be. Instead, we became so much furniture to be walked around on the way to the sanctuary.
We don't like to think of our churches as little demographic ghettoes, yet all too often the hidden message communicated to those who don't fit the demographic is "You're not invited to our little shindig." The classism that results from our unspoken message of conformity overrides Jesus' prayer that we all be one.
I suspect our friends' church is in the majority, especially among white, well-off, conservative churches. Similar churches once anchored the respectable parts of town, but time changed their neighborhoods from upper crust to urban (or even suburban) blight. Unable to assimilate into their changed neighborhoods, they either adopted a fortress mentality or fled altogether.
Who's kidding whom, though? The residents in that altered neighborhood clearly understood that we didn't want their neighborhood spice sprinkled on our filet mignon. A vague condescension may even have existed in our outreach to them because they knew that we didn't truly want them to come to our place of worship, especially if it meant our tried and true Sunday program would be modified as a result. Rather, we just wanted to feel good about doing outreach, even if none of them ever walked into our sanctuary.
This isn't just a problem in megachurches. Sure, they may have a "Pastor of Demographics" whose main job is to ensure bland conformity in the church's cultural milieu, but the problem goes deeper. For all our talk as American Christians of unity and "being one," we really don't want to push that message too hard, lest we be forced to live with the consequences. The tattooed goth who cracked open a Gideon Bible in his hotel room where he's staying during his vampyre convention—aren't we all secretly a little glad he's from out of town and will be visiting our church this weekend only? For all we know, he might even be a Democrat, too.
I've been a part of churches that did it right and others that failed miserably. Several years ago, I attended a church where you were likely to see a Mary Kay saleslady sitting behind a hooker wearing a spiked dog collar. And that ultra-clean-cut Mary Kay saleslady was ecstatic that the hooker was there hearing the Gospel rather than out roaming the streets or plying her trade in a dingy hotel room. On the other hand, I've known churches that turned men away because they weren't wearing a suitcoat.
Christian classism isn't reserved for the people in the seats, either. We might not say it, but don't we automatically give the ministry esteem to an R.C. Sproul or John Piper over the nameless Holiness pastor who couldn't afford to go to seminary? And isn't the luster just a tad brighter on the doctorate degree hanging on the wall of the PCA pastor than the one on the Pentecostal pastor's?
Today, I'm at a church that spans classes and occupations. This isn't to say we're perfect, but somehow it works. (Yes, we're too white, but rural areas typically skew that way.) Even then, we still have this idea that people who cross the threshold of our church for the first time have to conform to us ASAP or else we don't know what to do with them. Thinking like a first-time visitor who's never once darkened a church doorway doesn't come naturally to us, nor would I say that it does for most American churches. However, this doesn't excuse us from making them welcome, even if they are not like us.
Jesus keenly chose a Samaritan for His parable. The Lord ate with the wrong kind of people, too. And when His Church was first started, a vision of a sheet full of unclean animals got through the noggin of the hardest-headed disciple.
What class distinction message are we inadvertently sending out to the lost, to the first-time visitor, and even to our own brothers and sisters in Christ? Do we see ourselves as a Church that can only be sullied by the hordes of "those people" who are dying to get into the Kingdom despite our reticence? Or are we willing to be happy in a church that reflects all races, tongues, and economic classes of people?
What is it going to take to make us one?