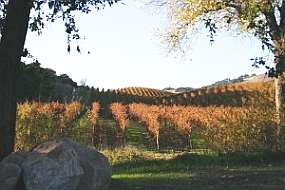 I believe God speaks to us in dreams.
I dream quite a bit. Perhaps I've reached that old man stage where I've lapsed from visions into dreams, as in the Book of Joel.
In a dream I had the night after receiving distressing news, I heard sounds outside my home. I got out of bed and walked into the pre-dawn, only to witness a multitude of people scurrying around our property, digging a well, plowing fields, and working the land. Some faces I recognized, but others remained lost to me. I barely recognized our land. It seemed to me as if the workers had expanded the borders, tripling the amount of land we owned.
Amazed, I walked over to a person I recognized and asked, "What are you doing?"
He replied, "We're helping you plant."
That's a dream too good to ignore.