Jesus looked at them and said, "With man it is impossible, but not with God. For all things are possible with God."
—Mark 10:27
Read that verse again. Now I want to ask a question: Is it true?
If any of us had to think even a split second about the answer, then something's wrong. If any of us pondered for the briefest of moments a situation too impossible, then something's wrong.
I can tell you with a straight face that something's wrong with us American Christians.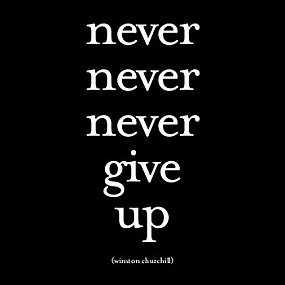 And that something is that we do not believe in our heart of hearts that all things are possible with God.
Frankly, I'm sick of fellow believers telling me what is and what is not possible. I've had it with Christians telling me, "Well, that's just the way it is."
If anything is "just the way it is," then it's that way because you and I don't have faith. Period.
Folks, there's a heckuva lot of nihilism out there masked as "practical" Christianity. Plenty of "mature Christians" will attempt to calm you down when you see something wrong and start asking why Christians in whom the Living God of the Universe dwells can't tackle that thing and make it right.
Does anyone here think the Apostle Paul looked at Rome and said, "I think I'll go someplace easier to evangelize"–anyone?
Look, all this naysaying talk comes down to one thing: unbelief.
One of my favorite quotes by the late revivalist Leonard Ravenhill went something like this:
One of these days, someone's going to open this Bible, read it, and truly believe it, and then we're all going to be ashamed.
I get a little fed up with people calling me a utopian. You know what I am? I'm someone who believes that nothing is impossible with God. I plead the same w0rds as the three Hebrews:
Shadrach, Meshach, and Abednego answered and said to the king, "O Nebuchadnezzar, we have no need to answer you in this matter. If this be so, our God whom we serve is able to deliver us from the burning fiery furnace, and he will deliver us out of your hand, O king. But if not, be it known to you, O king, that we will not serve your gods or worship the golden image that you have set up."
—Daniel 3:16-18
Even if He doesn't, I'm still believing that He will. Because nothing is impossible for Him. And I simply will not bend my knee to another idol of unbelief. Our churches in America are filled to the rafters with that idol, and I'm sick of encountering it everywhere I look.
This world is filled with far too many people who say_____________ can't be done. Considering the times we live in, we Christians simply cannot fall in with that crowd. Yet how easy it is to do:
We may believe that God can save a hardened old curmudgeon of a sinner,  yet we resign ourselves to thinking that He can't heal someone of cancer.
We may believe that God worked in the lives of the patriarchs, yet we resign ourselves to thinking that He can't work in our lives today.
We may believe that God can lead a nation of people through the parted waters of a sea,  yet we resign ourselves to thinking that He can't fix a broken socio-economic system.
We may believe that God came in the flesh and fed five thousand with a handful of loaves and fish, yet we resign ourselves to thinking that He may not come through with our daily bread.
I don't want to hear what God can't do coming off the lips of anyone who claims to be a Christian.
My God can do anything. Why can't yours?