And seeing a fig tree by the wayside, he went to it and found nothing on it but only leaves. And he said to it, "May no fruit ever come from you again!" And the fig tree withered at once.
—Matthew 21:19
A conversation with my sister-in-law troubled me. It had to do with the old aphorism "Bloom where you're planted."
A couple weeks ago, I posted the following:
Overheard countless times in the last two months: "I am concerned about the poor performance of my investments and savings.

Not heard even one time in the last two decades:  "I am concerned about my poor performance in laying up treasure in heaven.
It all ties together, trust me.
I recently turned 46. To me, that's an "other side of the mountain" age. I look at people just 10 years older and they've gone gray and have that "retired" look. Entropy overshoots no one.
When I take stock of my life, I'm deeply troubled. I'm simply not laying up treasure in heaven. Period. End of story.
I wish I could say that the problem is found only inside me. But it's not. In many ways, I know that I surpass a lot of other Christians in treasure-laying-up. At least here in the States.
So my sister-in-law and I were talking about this issue and she unleashed the "Bloom where you're planted" line. She said that God can't fault us if we're good employees providing for our families,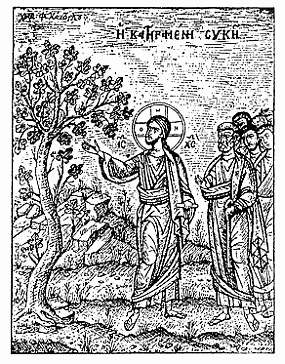 raising up our kids in the knowledge of the Lord, and just being a good Christian when a good Christian is called for. Given the pressures most people face in life today, just doing those things has to count for something.
But does it?
The way I look at it, if you pull the average family man off the street and analyze his life, he's probably doing most of those things. He may even be packing his family off to church once a week.
But I can't see how any of that fulfills the upward call of Christ. For all I know, that man doesn't know Jesus at all. What then distinguishes the average American Christian from his non-Christian neighbor? If "bloom where you're planted" is the be all and end all of modern living, then isn't Joe Pagan blooming, too?
A quick read of the ending of Matthew gives us a clue into Jesus' standard of living:
And Jesus came and said to them, "All authority in heaven and on earth has been given to me. Go therefore and make disciples of all nations, baptizing them in the name of the Father and of the Son and of the Holy Spirit, teaching them to observe all that I have commanded you. And behold, I am with you always, to the end of the age."
—Matthew 28:18-20
How does that jive with the list of prerequisite works found within the "bloom where you're planted" ideal?
It doesn't.
In the last 10 years, I've had one person try to witness to me. Her witness consisted of handing me and the rest of my group a tract. She did this for about 20 people, ran out of tracts, and then skedaddled, not saying a word.
I fear that encounter pretty much encapsulates what passes for making disciples today: quick, harmless, and no cost to the "discipler."
But then again, how can we expect anything else? Everyone is too busy blooming where they are planted to give a hoot about evangelism or spending time making disciples.
The sad part, to me at least, is that I'm no better than anyone else. I'm too busy attempting to feed my family to have even two seconds for ministry.
Back when I had a little bit more time, I encouraged my church to consider a mentoring program for kids in the church who lacked dads. Today, they put out the sign-up sheet. I stood there with a tear in my eye, unable to sign my name on the sheet endorsing the very idea I suggested.
Something has got to give.
How can any of us expect to hear "Well done good and faithful servant" if the only people we serve are our families? Don't the godless do the very same thing?
Jesus said, "Truly, I say to you, there is no one who has left house or brothers or sisters or mother or father or children or lands, for my sake and for the gospel, who will not receive a hundredfold now in this time, houses and brothers and sisters and mothers and children and lands, with persecutions, and in the age to come eternal life. But many who are first will be last, and the last first."
—Mark 10:29-31
The way we Christians in America live, I expect to see the vast majority of us standing at the end of the celestial line, our heavenly garb tinged with a hint of soot and sulfur after the test of fire incinerated everything we worked for in our earthly lives. Maybe a minuscule fleck of gold remained. Maybe. Emphasis on minuscule.
And what is that speck? Our treasure in heaven.
To bloom where we are planted requires we actually bloom. But not simply for ourselves. The fig tree that Jesus cursed probably did bloom. It just didn't produce any fruit. Yet what point is a fruit tree with no fruit?
What point is a Christian who has no time for obeying the command of Christ to go make disciples no matter the cost to us? What good is a Christian whose life revolves around the same daily routine as the non-Christian, save for squeezing in church on Sunday and some prayers and Bible reading during the week? Isn't the barrenness just as obvious between the avowed follower and the lost?
Many of us believe the end is close at hand. If so, what explains the lack of work for the Kingdom? We're all so worried the economy will take our jobs away, but what if being forced to watch all our earthly treasure signed over to some bank is the best thing for each of us? Maybe actually losing everything would reinforce the words we speak glibly about forsaking all for Jesus.
It's a hard word, isn't it?