For most of my adult life, science had no idea what the purpose was for the human appendix. Sure, it got inflamed, infected, and sometimes necessitated removal, but that was it. A worthless, vestigial organ, not found in other mammals.
In the last 15 years or so, science has discovered that the appendix serves several functions. In the developing fetus, it operates as a source of specific endocrine cells that assist biological control systems. In adults, it has an immune system role specific to the gut, with additional lymphatic functions. And more recently, researchers have found the appendix serves as a warehouse for intestinal bacteria, able to reestablish healthy gut function after bouts with illnesses such as diarrhea. Lastly, doctors can use the appendix in urinary bladder reconstruction.
In short, the appendix has not one but several useful functions.
One of Paul's most lingering illustrations in the New Testament is that of Christ's Body being composed of many parts, some with less obvious functions. Still, all parts of that Body are useful.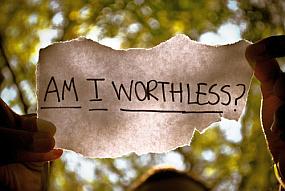 I suspect that many people in our churches today feel like the Body's appendix. Or at least the appendix of old, when we thought it had no real purpose except to go bad and become life threatening.
I think of the person with the prophetic gift that goes unused in a church that ignores the prophetic. Or the person with a gift of words of wisdom but who is not a church leader, so he or she is given no opportunity to practice that gift in the larger church body.
It's time we stop running our churches ignorant of the purposes of the people within our assemblies. If anything, we should devote more time to unlocking the functions of each person and gift in a church. No one in a church is a useless, vestigial organ. God Himself sees to that. It's for His good pleasure and to the strength of the Church that each person should exercise his or her function within the Body of Christ.
What is holding those people back is our ignorance, sloth, and fear. And God detests that kind of faithlessness.