A quick thought for the day…
I have often heard this said:
Have faith in God for your circumstances.
When people are in trouble or life is not going as planned, their supporters often make this comment. I'm beginning to understand that as common as that sentiment is, it's not the right perspective.
Long after we've settled this nation from shore to shore, Americans still believe in Manifest Destiny. We believe we are entitled—regardless of what that entitlement might now include—and it makes its way into our theology.
No matter what we believe our above-mentioned circumstances might be, or how we envision them working out as we imagine, God remains. And as much as we think we know what's good for us, our faith in God does not entitle us.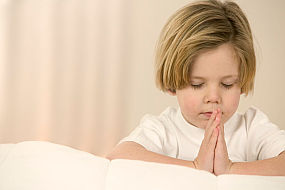 In an age of an increasingly vocal atheist minority, one very common thread weaves through the cries of the most shrill: They expected for a particular circumstance, resolved in their own way, and they did not receive it. What got abandoned in the aftermath is their faith in God.
Our dependence on God for our "circumstances" is what inevitiably gets us in trouble.
The more pure faith is this: Have faith in God.
No enthronement of our will. No expectations. No add-ons, amendments, clauses, or qualifiers. No idols.
Just God.
If He alone is our object of faith, we will always be satisfied.