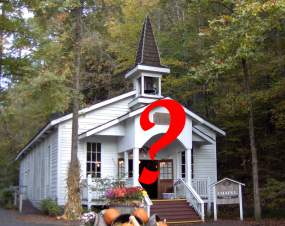 A church located on one of the major highways that we routinely  travel has a huge sign out front that reads
"A Church for People Who Don't Like Church."
I think about that sign every tiime I pass it, wondering what it is about "church" that shoos away the average person. Those of us who have been churchgoers for a long time take going to church for granted, but if the polls are right, more and more people are staying home on Sunday.
So what say you all? What do you believe are the parts of the whole we call "church" that people don't like?

---
Shortlink: (click, then copy)
Share...

0

0

1

0

0


0

0