With my son sick and me with the remnants of a sinus infection and a perforated eardrum, let's just say nothing is getting cleared off the To-Do list today. The day of rest comes a bit early, but considering all the craziness around here of late, it's a welcome respite.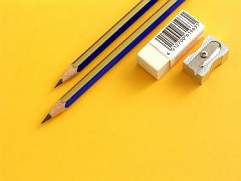 In light of this, I offer a bit of frivolity for those who might want to do a Christian doctrinal analysis to see where they stand denominationally. The Christian Tradition Selector quiz is an interesting self-analysis of Christian belief. I found the limitations of the answers to be a little stifling (since I tend to hold many "blended" doctrinal stances that wouldn't fit into any one line of thinking), but the quiz makes you think nonetheless.
In my case the results turned out to be humorous considering my Lutheran/Assemblies of God/Presbyterian/Charismatic "mongrel" denominational slant, but I guess the results speak for themselves:
1: Presbyterian/Reformed (100%)
2: Baptist (Reformed/Particular/Calvinistic) (94%)
3: Eastern Orthodox (86%)
4: Anglican/Episcopal/Church of England (80%)
5: Congregational/United Church of Christ (80%)
6: Methodist/Wesleyan/Nazarene (69%)
7: Pentecostal/Charismatic/Assemblies of God (63%)
8: Anabaptist (Mennonite/Quaker etc.) (61%)
9: Seventh-Day Adventist (61%)
10: Church of Christ/Campbellite (58%)
11: Lutheran (58%)
12: Roman Catholic (55%)
13: Baptist (non-Calvinistic)/Plymouth Brethren/Fundamentalist (50%)
Gotta wonder how the Eastern Orthodox came in so high and the Pentecostal/Charismatic/Assemblies of God and Lutheran came in so low. Anyway, if you are looking for a diversion to see just how your doctrine lines up, give the quiz a try.
Now I just have to ask whether this entitles me to join the Charismatic Reformed blogroll? 😉