Many of you have blogs and have experienced the highs and lows of administrating them.
I'm at a serious crossroads in that I recognize that some of my directory choices for this blog have made it nearly impossible to search by either Technorati or Blogger.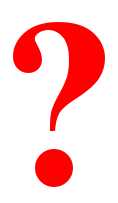 Because of how I structured the blog a few years ago, those search engines are not tracking the blog correctly, failing to find older entries once Blogger has archived them.
What this means is that I'm considering putting the entire blog into one directory within my larger Web site. While this would fix the ability of some searches to find things on the blog, it would break every link ever made here, something I'm loathe to do. It would also displace the main page for the blog, fouling up blogrolls everywhere. More than 180 blogs link here and this would confuse people, even if I do a redirect.
Has anyone moved an established blog along these same lines? What has been your experience? I really don't want to lose readers, but in the same regard, the blog as it stands isn't optimally set up. I feel like I'm trying to change my college major with only a semester left till graduation, if you know what I mean. Any advice I could get would be greatly appreciated.
If I do make the move, I'm also thinking about shifting to different blog software, killing two birds with one stone. Since I already have my own Web space/domain and have not been using Blogspot, Blogger has some limitations I'd love to jettison. As a result, I've considered graduating to WordPress, but have been stymied by their supposed "Legendary 5 Minute Installation." (I can tell you one thing, the folks behind WordPress should talk to Apple about ease-of-use issues because they have a ton of them regarding getting started!) Any comments on the use of WordPress would also be helpful.
Thanks!