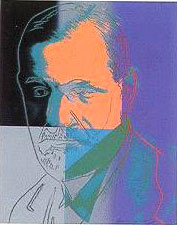 David Wayne over at Jollyblogger takes Tom Cruise to task for trashing Matt Lauer in a discussion on the merits of psychology as a real science. Scientologist Cruise—he of the belief that evil space aliens control our minds—labeled psychology a "pseudo-science" and there was much rending of clothes and gnashing of teeth as a result.
I'm no apologist for Scientology or for Tom Cruise, but he's right in one thing: psychology IS a pseudo-science. And Christians have swallowed and subsumed that pseudo-science to the point that it is wrecking the North American Church from the inside out.
Psychology and psychiatry are rooted in the exaltation of the Self. This is clearly at odds with the Gospel. Psychology and psychiatry possess a worldview of their own that conflicts with the truth claims of Scripture time and again.
If ever there was correct labeling of anything as a "pseudo-science," psychology merits that label.