Folks,
Sorry for the inert state of the blog this last week or so. The wife and I celebrated our ninth anniversary (delayed by more than a week) over the Memorial Day weekend, I got several new projects from clients all at once (wonderful!), we replaced all our major kitchen appliances and the replacements came this week (marvelous!), and I was up till 5 AM again last night with a kid with a case of the barfs (ugh.)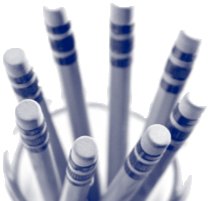 Now just ask me about the 1,400 piece outdoor playset I promised I would put up this weekend after I mow nine acres of grass.
Oh, to have my issues, right? Still, there's "busy" and then there's "Edelen busy"—that's somewhere between "frantic" and "total cellular mitochondrial meltdown."
Truth is, I have two posts I was going to put up, but I've been a tad leery of doing so. One is a reply to Tim Challies's fine post on "pyromarketing," and the other is the lament of the tortured Christian writer—that's me—trying to discern the landscape of today's publishing market. The first is epic in length and will only make enemies, I fear, while the second, if posted, may alienate any potential publishers who might have considered my novels worthy to see print. In others words, both may be languishing in Blogger Draft Mode because they're too incendiary to see the light of day. That doesn't happen often, but it does happen.
So hang in there. Would continue to appreciate prayers for health for my family as not a week has gone by since March 1st where all of us have been healthy. It's nearly summer and the Edelen household is acting like it's the height of flu season. We'll miss our fourth small group meeting in the last three months tomorrow night, so this is hurting our fellowship as well.
Hang in there. Maybe I'll get the nerve to post one of my two drafts, but right now I need all the friends I can get!
Love and Peace in the Lord,
Dan