One of the societal trends I have noticed in the last ten years is that people increasingly make excuses. Everyone has an excuse as to why the work I'm paying them to do hasn't been done, why they can't fix my car right in four tries,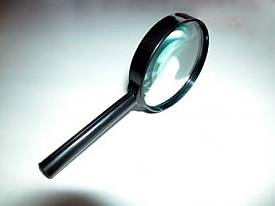 why the pictures came out fuzzy, why they burned my meal at the restaurant, and on and on and on.
What baffles me about this trend is that the reason for that failure to execute never is "I made a mistake." It's always something more along the lines of "My distributor can't…," "My manager won't…," "The service center we use isn't…," and the ubiquitous "It's their fault, not mine." I'm convinced that the next time I actually hear a person say, "I messed up," I'm going to hand him $20 and say, "Thank you for taking responsibility for the problem."
Honestly, it's that bad.
What makes it worse is that there is no greater source for excuses than in our churches. Nowhere else summons up the patter of random deflections than in the group we meet with on Sundays.
The curious thing about this, though, is that it is usually not the church entity itself that is making excuses for itself, but individual Christians within those churches. It is the nature of any volunteer organization, which a church primarily is, to have somewhat more slack rules of operation, but what makes us Christians so unwilling to take the blame when something goes wrong?
"We were supposed to have a prayer meeting on Wednesday, but Steve couldn't…," "Someone was going to visit our elderly shut-ins this week, but…," "It's not my fault that no one put together the youth group program until the last second and…"—well, it just gets tiring.
The grace of God is cheapened when we use it as an excuse for not doing what we say we will do. Jesus didn't take too kindly to us making excuses:
Then he will say to those on his left, 'Depart from me, you cursed, into the eternal fire prepared for the devil and his angels. For I was hungry and you gave me no food, I was thirsty and you gave me no drink, I was a stranger and you did not welcome me, naked and you did not clothe me, sick and in prison and you did not visit me.' Then they also will answer, saying, 'Lord, when did we see you hungry or thirsty or a stranger or naked or sick or in prison, and did not minister to you?' Then he will answer them, saying, 'Truly, I say to you, as you did not do it to one of the least of these, you did not do it to me.' And these will go away into eternal punishment, but the righteous into eternal life.
—Matthew 25:41-46 ESV
The Church in America needs to dump excuses. We're using them to excuse ourselves from taking responsibility for our actions (or inactions, as the case usually is.) We need to own up when we make mistakes. We need to stop acting like grace is there to excuse us from doing what we need to do.
Excuses may seem like little things, but they break the heart of God when He sees His Church so ready to spout them and so unwilling to own up to our responsibilities as ambassadors for Christ. For every witness we bear, our anti-witness through excuses only undoes that work.
It's time to be more responsible. Or as the word of God says:
One who is faithful in a very little is also faithful in much….
—Luke 16:10a ESV
If we wonder why the Church in our country seems so lackluster, perhaps this is the place to start.