It is one of the small scourges of American Christendom, but it occurs thousands of times a week across the country. This is how it usually plays out:
Greg: "I just found out today that I'll be losing my job in a month. My company's outsourcing my entire department to Malaysia. I really need prayer."Steve: "That's terrible. I'll pray for that, Greg."

Greg: "Hey, thanks! That means a lot to me."

Steve: "Well, see ya later!"
And we all know what happens: Steve goes home and promptly forgets to pray for Greg—ever.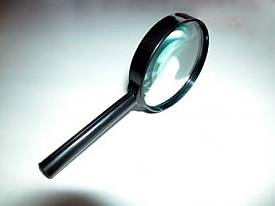 I used to be like Steve. After about the thousandth time of having a promise to pray for someone vanish into the ether that is my mind, I decided that I was dishonoring God and all the people who requested prayer from me. What's worse, there were times that my promise to pray was the equivalent of saying, "Fine!" whenever anyone asked me how I was doing. It was something to say, even if I didn't truly mean it.
There is a silver lining to the cloud, at least for me. I changed. I stopped telling people I would pray for them after the fact.
"But, Dan," you say, "what kind of barbaric response is that? What a heathen you are!"
Say what you will. I just told people that I knew myself too well and that I had a better idea: I'd drop everything I was doing and pray with them right then and there.
So that's what I do now.
See, there's one thing people who need help and request prayer want to know in their heart of hearts, and that's the reassurance that you actually did pray for them. By dropping everything I'm doing in the moment to pray with someone, I accomplish three things:
They see, and therefore know, that they have been prayed for.
Both of us enjoy the face-to-face relational aspect that prayer builds in both the one receiving prayer and the one praying.
God is honored in that faithfulness to pray and hears that prayer.
For me, I know that I have never failed to forget to pray for someone who asked me to pray for them—because I did it right then. Do I remember to pray a second time or more after that initial prayer? Sure. But even if I do fail to remember to continue to pray, I know that I did at least once, and so does the person I prayed for. That makes them more likely to come to me for prayer in the future, as well.
I don't claim to do everything right, but this one I learned the hard way.
This is such a little thing, but it makes all the difference. If we honestly believe God moves through prayer, then it is my prayer that we all consider keeping prayer promises to people by just sitting down with them and praying right off. Anything that happens later is a bonus.
Now if I could just remember to get back with people I prayed for to see what the results of that prayer were! (That's just as important, but I'll have to leave that little thing for a later post.)
Have a great week.