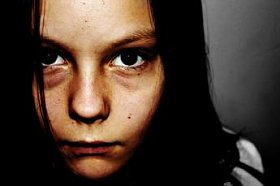 We went as a family to the movies yesterday. That's an exceedingly rare occurrence. Some friends gave us $40 worth of cinema gift certificates a few years ago and before today we'd only used $13 of them. Most films just don't appeal to us anymore because film producers seem hellbent on tossing in enough crudities to spoil whatever mood they are seeking to create. While we do take out a couple DVDs from the library now and then, we return to the same limited number for our son's viewing. A starkly limited number.
Far too many TV shows and movies aimed at children today possess a compulsion to toss in adult references that sail over kid's heads. The cusp of this trend saw producers adding cultural allusions alone: highlighting great literature, mocking vapid pop culture icons, or delving into history. No objections from me. But when that wasn't enough, we started seeing some titillation factor added in, with references to sex, profanity, and less noble ideas.
Sunday afternoon we saw Wallace & Gromit: The Curse of the Were-rabbit. Our son is an enormous fan of their previous three adventures—one of the very few DVDs we actually own—and we have found this series to be a rarity in its combination of humor and innocence. The hapless cheese-loving inventor and his long-suffering pooch are about as safe as safe can be for both kids and adults.
But after yesterday, I'm not sure if I hold that same opinion.
That's a sad admission from me. I was disappointed in the number of adult gags in this new film. The biggest laugh that came from the adults in the audience happened toward the end when Wallace was forced to hide his nakedness with an unfortunately labeled box. Funny? Yes, but not in the way you want to see from these characters. To me, there were too many little "wink-wink-nudge-nudge-know-what-I-mean" kinds of gags in the movie. Worse yet, it perpetuated the Hollywood stereotype (despite being a British production) that all clergy are unsympathetic characters who more often than not ally with the villains rather than the heroes. All this fogged the memory of just how whimsical and perfectly safe the Wallace & Gromit series has been in the past. I left the theater feeling hollow—not an emotion I expected.
The feature film was preceded by a short spotlighting the four maniacal penguins from the film Madagascar. We did not see Madagascar because of the PG rating and the obvious double entendres I noted in the trailer, a perfect example of where things are going in films today that are aimed at kids. While I found the short to be clever and funny, the lead penguin's choice of swear phrases was always thinly veiled: "Shitake mushrooms!" or "Grand Coulee Dam." Do we need that? Or did we need some of the previews we were forced to watch? My son was terrified by the Giger-like aliens hunting the two boys in the preview for the latest Chris Van Allsburg screen translation, Zathura.
As a parent, I hate the full-frontal assault on innocence I see all around. Yesterday, I read an article from a Las Vegas-based reporter for The Wall Street Journal who wrote that the family-friendly experiment conducted by Vegas during the late '90s and early '00s has been scrapped in favor of more lasciviousness. Not that we should expect Vegas to be the moral center of the universe, but still. Someone somewhere caved. The article said that even the pirate battle at the Treasure Island Casino has gone from family viewing to nothing more than a sex romp. Well, at least there's still the Bellagio dancing fountain show—until they decide one day to add topless mermaids. As goes Vegas, so goes everywhere else as the greedy seek to export what "works" in the town of "What happens here, stays here" to every entertainment venue in the country. Heaven help us should Vegas get translated to Orlando some future day so that "adults" can enjoy "Disney After Dark," complete with brass poles and rhinestone G-strings.
And I don't just hate all this for my child, ever more exposed to a "Girls (& Boys) Gone Wild" culture, but I hate it for myself. I used to not look at the bright posters filled with predominantly naked women plastered life-size in the storefront of every Victoria's Secret. When my wife and I were dating, she noticed this and blessed me for it. Now, that's changed for me and I don't know why. I hate to think that I'm becoming inured to it all, that my life is becoming coarser rather than finer. But when the bottom has dropped out of the culture and the stench of the abattoir permeates everything, matters of degree get lost in the decay. Lot was vexed, and so are we all.
I've read too many articles lately on how teenage girls are now driving the downward moral spiral. At one time, society's moral health was gauged by how the young women within a culture conformed to the best of that culture. With studies showing that girls are currently at the forefront of sexual experimentation rather than boys, we've not only got to wonder what is up with their parents, but we must now face the question of "How low is low?" At the movie there was a birthday party of girls I guessed were eight years old. When they broke into a chorus of "These Boots Are Made for Walkin'," I just had to wonder whatever happened to "Michael, Row the Boat Ashore" or "How Much Is That Doggie in the Window"? Perplexed by these second graders singing a Nancy Sinatra song circa 1965 or so, I was later informed that Jessica Simpson sings that song today. (Isn't Simpson a pastor's daughter?) And no, I haven't seen the banned video she made of that song, but it scares me to think that impressionable eight-year old girls have. I wonder whom they'll "walk all over"—or who will walk over them—when they're fourteen or fifteen. Or is the age of first sexual contact down to eleven now? I don't desire to know that David Elkind's fine book, The Hurried Child, no longer applies, not because we've improved how we protect our kids from the world, but because the example ages he cites in the book are half what they were when his warning debuted in 1981.
Lord God, I pray that all us parents can do by Your grace what we need to do to instill in our children some sense of propriety in a world gone wild. We need your help more desperately than ever. Amen.
Update: I had nothing to do with
this
!