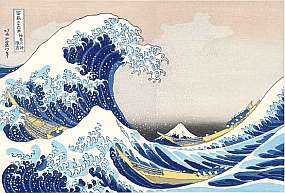 It's 2006—a new year. Time to reconsider our ways and go before the Lord in repentance, asking Him to tear down the Asherah poles in our hearts and raise up the broken down altars we dedicated to Him so long ago. To that end, I'm throwing open to readers an opportunity to influence next week's posts.
What I want to hear from you is how the Church in America can better live out the Faith. That goes from the way our church services work, to how we serve others and evangelize, to how we raise our children for Christ. I'm throwing open the floodgates.
I think much of our methodology has failed, but we've been unwilling to admit it. We've also not been listening to the Lord's leading—or His correction. I get the feeling sometimes that He's shouting at us, but we're too spiritually deaf to hear Him.
So now's the opportunity for you to say what's on your heart. Friday, Saturday, and Sunday I'll be gathering your recommendations. Doesn't matter what denomination you're from or whether you consider yourself Emerging or Traditional, Charismatic or not, let me know what you think the Church can do better. But more than that, let me know HOW it can be done better. I think we're all tired of people grousing about the Church, but who have no answers. Now's the brainstorming time.
You can comment below or if you want to send an e-mail, use the address in the right sidebar. But don't be silent! I read somewhere else that this week is "Stop Lurking Week," so all you folks who have never commented, de-cloak and speak up.
Thanks for being a reader—and a commenter!
Tags: Church, Faith, Christianity, Jesus, God