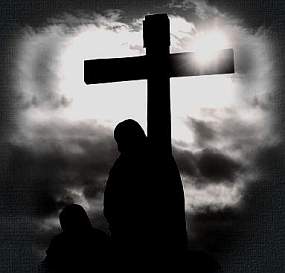 One of the most curious trends in the Godblogosphere so far this year is the utter pummeling that "spiritual disciplines" are taking along with the people who are promoting them. I've lost track of the number of both unknown and well-regarded pastors (and their followers) writing on the topic of how proponents of the spiritual disciplines are part of a vast New Age conspiracy that will culminate in outright apostasy.
Before we go any further, let's list the spiritual disciplines that have got so many people saying they're the toe in the antichrist's bathwater:
Meditation
Prayer
Fasting
Study
Simplicity
Solitude
Submission
Service
Confession
Worship
Guidance
Celebration
Scary list, huh? And yet it has some people tearing their hair out. I won't list who those people and ministries are because I'm not willing to commit the same sort of guilt by association that so readily flows from some of these sources. What bothers me, at least as the critics stand, is that none of them are attempting to ask whether the disciplines are Scriptural or not.
Are they? For most of the following, I'll attempt to list one reference each from the Old Testament, a Gospel, and an Epistle:
Meditation
This Book of the Law shall not depart from your mouth, but you shall meditate on it day and night, so that you may be careful to do according to all that is written in it. For then you will make your way prosperous, and then you will have good success. (Joshua 1:8 ESV)

I remember the days of old; I meditate on all that you have done; I ponder the work of your hands. (Psalms 143:5 ESV)

Finally, brothers, whatever is true, whatever is honorable, whatever is just, whatever is pure, whatever is lovely, whatever is commendable, if there is any excellence, if there is anything worthy of praise, think about these things. (Philippians 4:8 ESV)
Prayer
Therefore let everyone who is godly offer prayer to you [God] at a time when you may be found…. (Psalms 32:6a ESV)

And whatever you ask in prayer, you will receive, if you have faith. (Matthew 21:22 ESV)

…pray without ceasing…. (1 Thessalonians 5:17 ESV)
Fasting
For zeal for your house has consumed me, and the reproaches of those who reproach you have fallen on me. When I wept and humbled my soul with fasting, it became my reproach. (Psalms 69:9-10 ESV)

And when you fast, do not look gloomy like the hypocrites, for they disfigure their faces that their fasting may be seen by others. Truly, I say to you, they have received their reward. But when you fast, anoint your head and wash your face, that your fasting may not be seen by others but by your Father who is in secret. And your Father who sees in secret will reward you. (Matthew 6:16-18 ESV)

And when they had appointed elders for them in every church, with prayer and fasting they committed them to the Lord in whom they had believed. (Acts 14:23 ESV)
Study
You have commanded your precepts to be kept diligently. Oh that my ways may be steadfast in keeping your statutes! Then I shall not be put to shame, having my eyes fixed on all your commandments. I will praise you with an upright heart, when I learn your righteous rules. I will keep your statutes; do not utterly forsake me! How can a young man keep his way pure? By guarding it according to your word. With my whole heart I seek you; let me not wander from your commandments! I have stored up your word in my heart, that I might not sin against you. (Psalms 119:4-11 ESV)

But [Jesus] answered, "It is written, "'Man shall not live by bread alone, but by every word that comes from the mouth of God.'" (Matthew 4:4 ESV)

Do your best to present yourself to God as one approved, a worker who has no need to be ashamed, rightly handling the word of truth. (2 Timothy 2:15 ESV)
Simplicity
If I have made gold my trust or called fine gold my confidence, if I have rejoiced because my wealth was abundant or because my hand had found much, if I have looked at the sun when it shone, or the moon moving in splendor, and my heart has been secretly enticed, and my mouth has kissed my hand, this also would be an iniquity to be punished by the judges, for I would have been false to God above. (Job 31:24-28 ESV)

Do not lay up for yourselves treasures on earth, where moth and rust destroy and where thieves break in and steal, but lay up for yourselves treasures in heaven, where neither moth nor rust destroys and where thieves do not break in and steal. For where your treasure is, there your heart will be also. (Matthew 6:19-21 ESV)

Keep your life free from love of money, and be content with what you have, for he has said, "I will never leave you nor forsake you." (Hebrews 13:5 ESV)
Solitude
Be still, and know that I am God…. (Psalms 46:10a ESV)

But when you pray, go into your room and shut the door and pray to your Father who is in secret. And your Father who sees in secret will reward you. (Matthew 6:6 ESV)

And after [Jesus] had dismissed the crowds, he went up on the mountain by himself to pray. When evening came, he was there alone…. (Matthew 14:23 ESV)
Submission
Teach me to do your will, for you are my God! Let your good Spirit lead me on level ground! (Psalms 143:10 ESV)

And he called to him the crowd with his disciples and said to them, "If anyone would come after me, let him deny himself and take up his cross and follow me. (Mark 8:34 ESV)

Submit yourselves therefore to God. Resist the devil, and he will flee from you. (James 4:7 ESV)
Service
And now, Israel, what does the LORD your God require of you, but to fear the LORD your God, to walk in all his ways, to love him, to serve the LORD your God with all your heart and with all your soul…. (Deuteronomy 10:12 ESV)

If anyone serves me, he must follow me; and where I am, there will my servant be also. If anyone serves me, the Father will honor him. (John 12:26 ESV)

So then, as we have opportunity, let us do good to everyone, and especially to those who are of the household of faith. (Galatians 6:10 ESV)
Confession
I confess my iniquity; I am sorry for my sin. (Psalms 38:18 ESV)

If you forgive the sins of anyone, they are forgiven; if you withhold forgiveness from anyone, it is withheld. (John 20:23 ESV)

Therefore, confess your sins to one another and pray for one another, that you may be healed. The prayer of a righteous person has great power as it is working. (James 5:16 ESV)
Worship
Ascribe to the LORD the glory due his name; bring an offering and come before him! Worship the LORD in the splendor of holiness…. (1 Chronicles 16:29 ESV)

God is spirit, and those who worship him must worship in spirit and truth. (John 4:24 ESV)

Through him then let us continually offer up a sacrifice of praise to God, that is, the fruit of lips that acknowledge his name. (Hebrews 13:15 ESV)
Guidance
Lead me in your truth and teach me, for you are the God of my salvation; for you I wait all the day long. (Psalms 25:5 ESV)

When the Spirit of truth comes, he will guide you into all the truth, for he will not speak on his own authority, but whatever he hears he will speak, and he will declare to you the things that are to come. (John 16:13 ESV)

If any of you lacks wisdom, let him ask God, who gives generously to all without reproach, and it will be given him. (James 1:5 ESV)
Celebration
Then [Nehemiah or Ezra]said to them, "Go your way. Eat the fat and drink sweet wine and send portions to anyone who has nothing ready, for this day is holy to our Lord. And do not be grieved, for the joy of the LORD is your strength." (Nehemiah 8:10 ESV)

These things I have spoken to you, that my joy may be in you, and that your joy may be full. (John 15:11 ESV)

Rejoice in the Lord always; again I will say, Rejoice. (Philippians 4:4 ESV)
These things are indeed biblical as practiced. Anyone arguing against them faces an uphill (and unscriptural) battle. Sit down with a good study Bible (I use the Thompson Chain Reference) and check for yourself. In most cases, there are dozens or even hundreds of Scriptures that support each discipline.
Is it somehow hard to believe that the practice of these disciplines won't make a person a stronger, deeper disciple of Jesus Christ? Please, if you are reading this and believe that these spiritual disciplines will actually result in a weaker, shallower disciple, leave a comment and tell me why you believe that to be the case.
And now to the real beef…
The same proofs by which we say that the Bible is uniquely perfect among all books is the same proof that says that all other books are not perfect. Unless modern day Christian writers want to lay claim to their own perfect apostolic authority, then all books outside of the Scriptures contain errors, whether gross or minuscule. (By nature, all errors must be confronted with godly discernment. This is one reason why the Holy Spirit was given: to guide believers into all truth.) It doesn't matter if the book is written by John MacArthur or Richard Foster, it should be read always with one eye on the Scriptures and with one's heart illuminated by the Holy Spirit.
This is where I'm confused concerning the level of discernment practiced by those who are currently assaulting the spiritual disciplines outlined above. They call for discernment, but make blanket statements about those who are advocating the disciplines. Yes, they do a fine job of pointing out what is wrong with the doctrine of some of those advocates, but at the same time they show an appalling lack of discernment for the good in what those same advocates are saying. They act as if what is good is simply what is "not bad," but that's a damningly low opinion of what God has said is good.
We know that the disciplines are biblical, but are there ways to botch their practice? Sure! Any good thing can be muddied. Let's face it, Satan only tries to attack the very best things of God. You can bet that if there's a counterfeit the Enemy's manufactured, God's real version is gloriously wonderful. What I find disturbing is that the current critics of the spiritual disciplines are doing a horrendous job communicating the difference to people, lumping everything—good or bad—into one confusing pile that does nothing but stymie people who are genuinely looking to grow in the Lord.
I'm also confused by the conspiratorial picking and choosing that goes on by some of these critics, drawing lines of connection from one advocate to another in a bizarre game of "Six Degrees of Separation," seeking to create some sort of Last Days corporate hierarchy of apostasy. I'm baffled, though, by their choices of who constitutes the "good guys" and who the "bad guys." Richard Foster and Dallas Willard are perpetually held up for derision for quoting "mystics" who practiced spiritual disciplines (there's that guilt by association again, no discernment needed) while the critics quote A.W. Tozer's comments on discerning truth from error as we head to the End. Foster and Willard get lambasted, while Tozer—who was a strong supporter of Christian mysticism— is used by the critics in their arguments against the disciplines and their advocates. It's the height of hypocrisy if the critics own standards are used to tie them into a mystic like Tozer. Will the last non-heretic left standing please turn out the light?
I continue to be stunned at the lousy state of discernment in the Western Church today. Whether it's a complete lack of discernment, esoteric arguments for/against that no one can understand, guilt assigned by six degrees of separation, or the random picking of what constitutes good and bad—well, the whole state of it all, advocates or critics, has just gotten silly. And when the Church looks silly, the world just goes to hell faster.
I'm not suggesting that people go panning for gold in fields of manure, but neither am I for straining for gnats and swallowing camels. The frenzied fear that many of the critics sell by their inability to sort out the good from the bad in what people say is sad. All it does is make people paranoid; the last time I looked, paranoia was not a spiritual gift!
I'm no apologist for Foster or any of the other folks advocating the disciplines, but like all authors I read, I read them with a critical eye, swallowing the big chunks of truth they might speak while spitting out the questionable bones. And isn't that how any follower of Christ should approach any message from anyone?
No one said that discernment is easy, but neither is it haphazard.
Tags: Spiritual Disciplines, Church, Faith, Christianity, Jesus, God