There is no individualized Christianity.
Yet you wouldn't know it, especially in today's Evangelicalism. Your own "personal Jesus" rules still.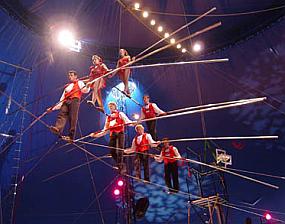 It's the Church about Me, not about Us.
Almost all the language of the NT books following the Gospels accounts for a group, rather than individuals. Paul writes primarily to churches, and when he does write to individuals (such as Timothy), it's mostly on how to care for a group of people. In Revelation, the Lord addresses churches when He reveals His praise and His correction. Consistently, the language of the NT possesses a bent toward the group.
There are some who would claim that the great difference between the Old Testament and New is that God's power rested on Israel, a nation, in the Old Testament, but now that power dwells in individuals. However, this is a faulty interpretation. Today, God's sufficient power dwells in the whole of the Body of Christ. First Corinthians 12 gives us the context for Body life:
For the body does not consist of one member but of many. If the foot should say, "Because I am not a hand, I do not belong to the body," that would not make it any less a part of the body. And if the ear should say, "Because I am not an eye, I do not belong to the body," that would not make it any less a part of the body. If the whole body were an eye, where would be the sense of hearing? If the whole body were an ear, where would be the sense of smell? But as it is, God arranged the members in the body, each one of them, as he chose. If all were a single member, where would the body be?
—1 Corinthians 12:14-19 ESV
Built on the idea of the power of the individual, America has fashioned an ideal lifestyle that says, "I can have what I want as long as I work for it." The American Dream has little place for others, though, just my dream at the expense of anyone who should get in my way. Sadly, this American rugged individualism is at the core of everything we do. We abide by that unwritten rule, living with an understanding that cooperation will get us our basic needs, but if we truly want the best stuff, it's every man for himself.
The Bible says this:
All we like sheep have gone astray; we have turned every one to his own way; and the LORD has laid on him the iniquity of us all.
—Isaiah 53:6 ESV

Every way of a man is right in his own eyes, but the LORD weighs the heart.
—Proverbs 21:2 ESV
We are in love with our own way. Unfortunately, the Isaiah passage equates going one's own way with going astray.
Mix the American Dream with modern Evangelicalism and you get a Christianity designed for individuals, not community. Well intentioned Christians advocate that we find God's will for "my life." We are told to insert our name into God's promises to claim our destiny (even if those promises were to groups, not individuals). We receive a pseudo-Gospel focused on the individual, rather than the group.
As a result, we become a loose collection of body parts. It doesn't take a visit to an abattoir to show the foolishness of that position, though. There is no life in a liver here, an ear there, and a box full of feet mixed in with disconnected hands.
When we were dead in our sins, we were individuals. But the whole point of dying to self at the cross is that we die to self. When we're born again, we're born into a community. Dead to sin—individual. Alive in Christ—community.
What if we start reading the Bible with an eye toward Us rather than Me?
Take a verse like Romans 8:28. We all know it, but I'll include it in context anyway:
And he who searches hearts knows what is the mind of the Spirit, because the Spirit intercedes for the saints according to the will of God. And we know that for those who love God all things work together for good, for those who are called according to his purpose. For those whom he foreknew he also predestined to be conformed to the image of his Son, in order that he might be the firstborn among many brothers. And those whom he predestined he also called, and those whom he called he also justified, and those whom he justified he also glorified. What then shall we say to these things? If God is for us, who can be against us? He who did not spare his own Son but gave him up for us all, how will he not also with him graciously give us all things? Who shall bring any charge against God's elect? It is God who justifies. Who is to condemn? Christ Jesus is the one who died—more than that, who was raised—who is at the right hand of God, who indeed is interceding for us.
—Romans 8:27-34 ESV
Note the language. It's not about individuals here. It's about the whole, the saints, the elect, many brothers, us—not self, not me.
Now how do you read Romans 8:28? Take a look at that word "those". Isn't the good supposed to exist within the group? Doesn't it also make the "work" mentioned there something that operates within a group through a process, rather than to an individual through loosely connected happenstance?
When you read the Bible at your next quiet time, read with the intent of the Author. That intent is toward community, not individualism. If we've committed eisegesis here, it's by reading American rugged individualism into everything the Bible says. When we do that, though, we miss God's best, His radically great intentions for us all.
Our failure to understand the community language of faith has had devastating results:
1. We've lost entirely the idea of corporate sin, the kind of sin that OT Israel understood implicitly.2. We are unable to care for our own within our body because we have become too self-focused.

3. We've missed the entire point that God has chosen to work His will on Earth through the Body of Christ.
Israel comprehended "sin in the camp" but we have no clue how that applies today. When the concept of corporate sin is eliminated, we no longer account for the sins of the collective body of Christ. Another believer's sin becomes his issue alone, and not mine. However, as the Bride of Christ, should we not ensure the purity of all our parts? When we don't care about other churchgoers' sin and the lifestyles they lead, we dishonor the whole Body, ourselves included.
Because we modern Christians fail to grasp the concept of corporate sin, we also absolve ourselves of the sins of systems. We rarely question systems for this reason, and that is not God's intent that their sheer size and power should cow us into ignoring their sins. Think the corrupt Roman Catholic Church of Martin Luther's day. Think ungodly business practices and governmental injustice in ours.
Is your church struggling? Start dealing with corporate sin.
Do you have life insurance? Health insurance? Does it cost a lot of money? Have you ever asked yourself why you have it?
The reason you have it is because you've been taught you can't count on anyone but yourself to provide should disaster come. Certainly you can't count on the church to provide for you. But that is not how the Bible reads:
And with great power the apostles were giving their testimony to the resurrection of the Lord Jesus, and great grace was upon them all. There was not a needy person among them, for as many as were owners of lands or houses sold them and brought the proceeds of what was sold and laid it at the apostles' feet, and it was distributed to each as any had need.
—Acts 4:33-35 ESV
That's the second most neglected passage in the Scriptures, folks. We Americans gloss over it instinctively. Remember, too, that the Early Church was getting this direction from the Holy Spirit and the words of the Scriptures as found in the Old Testament. If we are to provide for our families, and Christ has given us a new family in the Body of Christ, then we are worse than unbelievers when we fail to provide for that new family, the Church.
James puts it succinctly:
If a brother or sister is poorly clothed and lacking in daily food, and one of you says to them, "Go in peace, be warmed and filled," without giving them the things needed for the body, what good is that?
—James 2:15-16 ESV
That idea in James transitions into a final idea. Because we have eschewed the concept of a truly functioning whole body Church, we've forced God's providential hand. How does God provide for people since the Ascension of the Lord? Through the Body of Christ. He has called us to a ministry, His ministry, to feed the poor, clothe the naked, and to work His work on the Earth. We are fellow laborers with Him as Paul writes in his letters to the Corinthians:
For we are God's fellow workers.
—1 Corinthians 3:9a ESV

Working together with him, then, we appeal to you not to receive the grace of God in vain.
—2 Corinthians 6:1 ESV
Again, the Lord speaks through James:
Religion that is pure and undefiled before God, the Father, is this: to visit orphans and widows in their affliction, and to keep oneself unstained from the world.
—James 1:27 ESV
Read all of Matthew 25, too.
Much like Satan tempted Christ to hurl himself off the temple spire, we tempt the Lord when we ignore our role in serving others within His Body and those who are yet to know Him. When the Lord has so ably equipped us to do His work and meet the needs of others, we're wrong to expect Him to rain manna down on the hungry when He has charged us to feed them. Unmet needs within the Body of Christ are unmet because God told us to meet them with the riches He has already provided us, but we instead chose to expect Him to do it Himself. This is not to say that God does not provide supernaturally, but more often than not the provision is right in our own hands; we are simply unwilling to part with it.
We must eliminate this devilish idea that the Church is Me alone. It's Us and always has been. When we finally burn our self-centeredness perhaps we will see Christ work in His Body the way He has always wanted, so that
If one member suffers, all suffer together; if one member is honored, all rejoice together.
—1 Corinthians 12:26 ESV
Tags:
Body of Christ
,
American Dream
,
Individualism
,
Church
,
Faith
,
Christianity
,
Jesus
,
God