As a musician (I'm a drummer and guitarist), I've got an ear for challenging or snappy music. As a writer, I've got an appreciation for witty or deep lyrics. It should be no surprise then that most contemporary music bores me to tears. It lacks charm, and most of it suffers from a dearth of both musicality and lyrical excellence. Doesn't matter what the genre is.
If I have any musical weakness, I'm overly fond of jangly, "sunshine" pop with monster hooks that'll have you singing along all day. That Rickenbacker 12-string sound brings a smile to my face. Think bands like The Association, The Zombies, The Byrds, and—of course—The Monkees. Think AM radio's golden age. That style of music largely passed into lore. No one writes music like that anymore. Worse, no recent band has the cleverness to pull it off consistently.
I don't buy a whole lot of music like I once did. The last CD I purchased was Derek Webb's She Must and Shall Go Free, which has a sort of folk and roots rock feel. Good music, stunning lyrics.
The other day, I followed a link looking for some trivial fact and it led to a site that played a random selection of "baroque pop," contemporary sunshine pop music that has the feel of the real thing. The song was by Belle & Sebastian, a band I'd not heard before. Not only was the song "Another Sunny Day" absolutely right on sound-wise, but the lyrics abounded in perfect touches.
So I did something I've rarely done: I downloaded the song from iTunes. Played it over and over at full volume. For about a half hour I was immensely pleased by the find.
Only one problem…
When you get to be my age, lyrics run past you and you don't get them with the same precision you did as a teenager. I caught that first stanza, but a couple jumbled ones followed. The British accents didn't help. So being the kind of person who cannot gain full satisfaction from something without knowing every trivial detail about it, I summoned the lyrics from one of a bazillion lyrics sites.
Awesome lyrics, clever and witty. And I'm reading and…oh.
The effenheimer. The F-bomb. Right there. Third stanza. And not in any grammatical usage that I've ever encountered before.
Ugh.
How I'd missed it the first hundred times I played the song, I can't say. After seeing it there in the lyrics, it was if the singer now shouted the word right in my ears, helped along by the background chorus who repeats it with the same emphasis.
Dang. The Monkees wouldn't have talked like that. And where was the "Explicit Lyrics" tag at iTunes? Nowhere to be found. I guess in the bizarre context used in the song, someone deemed it "Non-explicit."
That's what Apple gets for cozying up to Bono. What's an F-word between friends, right?
Because I write for a living, I'm attuned to the issue of censorship. I think I can also make a case that the F-word has legitimate uses.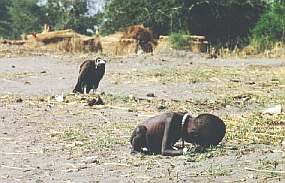 I just don't want to hear it in my sunshine pop.
In fact, I don't want to live in a fallen world. I don't want to hear the "old familiar suggestion" coming out of the mouth of a twelve-year old girl. I don't want to hear about fathers decapitating their toddlers. I want to close my ears and scream at the top of my lungs to drown out the news telling me that the sex slave trade is alive and well in the world, mostly populated by teenagers and tweens.
But we live in a fallen world—the F-World, for want of a more clever ID. Everything around us reeks of sin, as if some quark-sized evil implanted itself in every atom in existence.
Yet consider how easily we Christians believe two lies:
We can play with that evil and not have it consume us from within.
We can keep that evil at bay and never have to confront it.
I see far too many Christians making excuses for the sins they justify in their own lives. We might even come up with clever renderings of particular Scriptures to cover our shame, but in the end, it's only amplified.
Or we'll scoff at some contemporary leader we don't like who goes down in flames, while we pat our man on the back. Then we're shocked—SHOCKED—when our man's feet prove to be clay.
So many of us navigate the F-World poorly. We mindlessly jump from church to church, forever running from whatever it is that we despise in its operation, unable to come to grips with the truth that the Church must live in the F-World until Christ returns. Or we do the opposite and embrace every piece of garbage the F-World throws at us as if its manna from heaven. Both are foolish. Both come to ruination.
I hear Christians talking all the time about the F-World. Why then do we seem to be more at the mercy of the F-World than at the mercy seat of Christ? For all our theology on a fallen world, we lurch from extreme to extreme in the ways we deal with it. One day we're burning all our hard rock albums because they're evil, and the next day we're buying them all back off eBay because to the pure all things are pure.
It's bad enough that our incoherent message on how to deal with the F-World confuses the lost, but it confuses Christians even more. I've been a Christian for thirty years and I can honestly say that I don't think I've met another Christian who understands the tension of living in the F-World to the point that he or she deals with it as Christ did. Finding that narrow path must be far more difficult than we believe.
Bunkers or Excess. In the F-World, neither one makes sense.
{Image: Kevin Carter's Pulitzer-Prize-winning photo of a vulture stalking a starving Sudanese child. Shortly after winning the prize, Carter committed suicide.}