Simon Peter answered him, "Lord, to whom shall we go? You have the words of eternal life, and we have believed, and have come to know, that you are the Holy One of God."
—John 6:68-69
Too many people today search for Jesus where He cannot be found. They dabble in practices that only distract them from the real truth.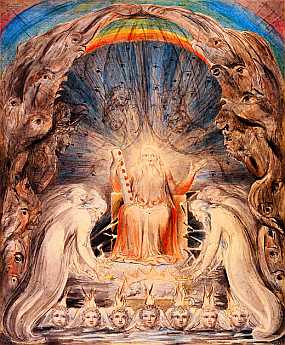 Unlike Peter above, they've opened their minds to too many foreign sources of supposed truth, only to stumble into error.
You won't find Christ in a labyrinth. No dervish dance will reveal Him. No shortcut exists to where He's to be found. He's to be found where He's always been and that place isn't trendy, quick accessed, or "spiritual."
With so many people seeking experiences versus seeking Christ, is it any wonder that mysticism of all kinds returns to vogue? Christians possess a rich history of mysticism, so we shouldn't reject it outright. But in an age when the practice becomes the ends, why should we not expect a new Gnosticism to arise?
Knowledge for knowledge sake puffs up. Even supposedly Christian knowledge can do this if we miss the point of why we're doing what we're doing. To whom shall we go? To Christ alone. If He is not the sole reason and the sole obsession for why we end up on the mystic path, then we descend into a kind of neo-paganism with a Christian veneer.
Creatives and high-fantasy folks will suffer the most for failing to ask the same question as Peter. Tolkien won't get you to heaven, yet no lack of travelers down the Middle Earth road exist. The allure of the otherworldly burns strong in us, yet that desire for something just slightly unearthly—if it misses the ultimate point—makes for a dangerous longing. One day you're a simple, orthodox Christian, the next you're Bishop Pike.
If we're not grounded in the Scriptures, in prayer, in consistent discipleship, and in strong community, then mysticism won't help us one iota. In fact, it may actually send us down the wrong path. For the mature Christian, mysticism's not its own path, either. It's not something one pursues. The pursuit has always been Jesus alone. If the Lord should decide to catch you or me up to the third heaven, then let's enjoy the journey. But by all means, let's not make the goal that journey or we'll wind up someplace far worse.