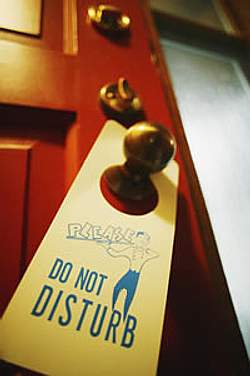 Ah, that special someone!
You receive a letter, read it, and you're smitten. The words. The passion. It's love!
Your heart knows no limits when it comes to that special someone. Discovering little details about that unique person. It's a thrill, a preoccupation. You can't go even five minutes without thinking about that one who makes your heart leap.
Every day that passes you dedicate to making yourself the right person for your special someone. You get buff, become your best.You throw yourself into doing nice things for the one you love and for any friend associated with that perfect person.
And isn't that dull ache of longing rapturous? Just to catch sight of that radiant face from far across the other side of your church! It's delicious, isn't it?
So the years go by, and the dull ache lingers. At some point, all that longing keeps going unmet. You catch glimpses of that special someone, and you read all the love letters, but frustration sets in. Talking about your frustration…well, most people don't talk about it at all. Sure, a whole lot of others are in your same shoes. They have that perfect person in mind, too. They're achey, and maybe even breaky for it. But the whole lot of you keeps a stiff upper lip while each talks about that special someone glimpsed once from across a crowded room. Some enchanted evening. A long time ago.
And the hope chest gets bigger—but emptier at the same time.
I've been married now for eleven years. First met my wife a little more than twelve years ago. If you asked me what it would be like to still be engaged after twelve years, never having made it to the bedroom, I'd say it would be a sort of living hell, actually. (Or something like this.)
I know too many Christians who have never made it to the bedroom with the Lord. They may very well love Him with a passionate love, but when you get right down to it, they're missing out. They may be able to talk for hours about the Lord, but you can almost tell that something's missing. They're a lot like that poor fellow in the link. Hyped up, seemingly aware, but ultimately clueless.
And Adam knew Eve his wife….
—Genesis 4:1a
Now it doesn't take a genius to comprehend the kind of knowing Adam and Eve engaged in.
And they shall teach no more every man his neighbor, and every man his brother, saying, Know the LORD: for they shall all know me….
—Jeremiah 31:34a
Yep, same root Hebrew word for know in both those cases. But then, you already knew that. 😉
All kidding aside, getting to the bedroom is vital:
And this is life eternal, that they might know thee the only true God, and Jesus Christ, whom thou hast sent.
—John 17:3
Eternal life is knowing the Lord. Not knowing about Him, but knowing Him intimately. Yet how few people ever get to that intimate place! They go years and decades and it's a life filled with frustrated longing that eventually turns to numbness and duty. The truly sad truth is that many Christians drown in that numbness and duty. They put on their game face every Sunday, but go home feeling like Charlie Brown trapped in an endless string of losses, back to the cold ground, naked save for boxers, staring at the sky from the pitcher's mound after another line drive up the middle tore the clothes off again, all the time wondering, Why do I do this?
But who wants to admit to that kind of perpetual defeat? So the fake smile comes out until five minutes into the drive home. Then it's packed away until the next Christian encounter.
So how do we end the frustration and make it to the bedroom?
We've got to want it. More specifically, we've got to want Him. No lukewarmness. No pretenses. We need a burning desire, and…
We need to drop the fear. I think the world is probably filled with nervous brides and grooms who while trying to find an outlet for their ardor on their wedding night are practically eaten alive by butterflies. Sure, it may be a bit nerve-racking that first time in the bedroom, but if we let fear consume us, we'll never know consummation. Nor can fear be mitigated by controlling the circumstance of getting to the bedroom. Instead…
We need to allow the Lord to lead. He knows His way around the bedroom. He made the bedroom! In fact, He created what goes on in the bedroom. We simply can't be like the bride who locks herself in the closet and then proceeds to tell her groom exactly how this thing is going to proceed. No, if we're going to make it to the bedroom, we need to abandon the idea that we're in charge. We need to relax our hold on our sobriety because the bedroom overflows with wine, the drink of gladness and joy, not duty and rules. We're not to dictate to God what we will and will not accept. Nor do we need to be in control because…
No shame exists in the bedroom. One of the blessings of being married for several years years comes from the total freedom experienced in the bedroom. Freedom exists where shame vanishes. Each of us can be carefree in the presence of a spouse who has no agenda, who willingly and continuously says, "Yes, love." In the same way, in Christ there is no shame for the one who trusts Him unconditionally. And this is a necessary understanding for us because…
Only in the bedroom is life created. The circle completes. We must want Him if we desire life. Rivers of living water flow out of even the dryest eunuch who finally enters the bedroom. Life is there—and life is birthed through the ones who dwell there. We must desire that life flow through us as if our very next breath depends upon it. Because it does.
I don't know many people who make it to the Lord's bedroom, but they're unmistakable when I encounter them. The smell of the Lover's cologne lingers on them. Their faces shine with the warm anointing oil of the Spirit. And their words drip with life and healing.
That person God uses for His glory.
You?
Time for us all to forsake the question, "So what's it like?" and take the Lover's hand.
You are altogether beautiful, my love; there is no flaw in you. Come with me from Lebanon, my bride; come with me from Lebanon. Depart from the peak of Amana, from the peak of Senir and Hermon, from the dens of lions, from the mountains of leopards. You have captivated my heart, my sister, my bride; you have captivated my heart with one glance of your eyes, with one jewel of your necklace. How beautiful is your love, my sister, my bride! How much better is your love than wine, and the fragrance of your oils than any spice! Your lips drip nectar, my bride; honey and milk are under your tongue; the fragrance of your garments is like the fragrance of Lebanon. A garden locked is my sister, my bride, a spring locked, a fountain sealed. Your shoots are an orchard of pomegranates with all choicest fruits, henna with nard, nard and saffron, calamus and cinnamon, with all trees of frankincense, myrrh and aloes, with all choice spices—a garden fountain, a well of living water, and flowing streams from Lebanon. Awake, O north wind, and come, O south wind! Blow upon my garden, let its spices flow. Let my beloved come to his garden, and eat its choicest fruits.
—Song of Solomon 4:7-16