Ugh.
Ugh, the sequel.
Did I say "Ugh!" already?
So, why the long face, Dan?
Well, I got home—all bright smiles and chipper—from a wonderful church party only to see the local newspaper trumpeting that Wal-Mart's coming to town.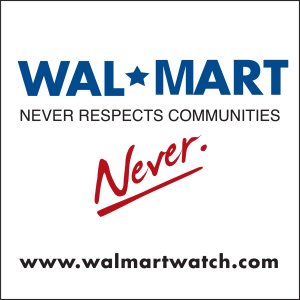 Three stinkin' miles straight down from us on our back country road.
Ugh. I could not be more depressed! 🙁
We moved out where we did to get away from all that consumer-driven sprawl and now it's coming right down the road from us. Goodbye night sky. Sad to see ya go!
Honestly, how far do you have to run to get away from it all? I'm not kidding, this has got me seriously upset.
We already have a big Kroger in a town of 2,800 people. Why do we need a freakin' Wal-Mart Superstore?
This has got me so mentally fried already that I forgot what I was going to blog about before I heard the news. Argh!
Hey, if anyone out there has successfully fought against Wal-Mart and kept them out, I want to talk with you! I've already watched them destroy one rural town I lived in. I won't let it happen here in this peaceful, laid-back town. E-mail me at the address at top right.
I've already got enough things I'm fighting against. Now this. There's no way I'm going to be able to sleep tonight.
🙁 🙁 🙁 🙁 🙁 🙁 🙁 🙁 🙁 🙁 🙁
Update: The Cincinnati Enquirer ran an article this morning saying that efforts are underway to put a $600 million casino complex just to the north of us.
Wonderful. Simply wonderful. 🙁
Ohio voters have consistently voted against casinos in the state, but the pro-casino crowd keeps chipping away at the opposition. The last vote barely kept them out. Another one won't.
So let's give everyone underpaying Wal-mart jobs, ship other local jobs to China, then take away what little the Wal-Mart workers make through casinos!
Lovely. Isn't greed amazing?
***
Update! Please see (and link to this site): No Mount Orab Wal-Mart!