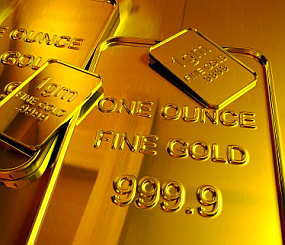 Last week, in the third part of the "Banking on God: Crisis" subsection of this series, I asked some pointed question concerning the lack of preparation our churches have made to weather bad times. Today, I'd like to begin to offer solutions.
In talking over today's post with the Lord, one word came back to me again and again. It's a word that's fallen out of favor in far too many churches. We have young people in churches all over this country who have never been taught what this word means. We've got people leading our churches who have no concept of how this word applies to any part of American civil existence, yet it's a word that defines God more than any other word:
Holy
For our churches to be prepared for down times they must be holy.
Now I'm all for grace. The Lord's grace covers each of us and makes us perfect in His eyes. But think about when the Lord led His people out of Egypt. What did they leave behind? Egypt. And all its trappings. All its idols. All the things that would hinder. Because when we go on a journey—and prevailing through dark times is a journey—traveling light is its own reward.
For the Christian, traveling light means leaving behind the things of life that rise up and ensnare us. Frankly, we're so ensnared in our American Dream, in our so-called "rights," and in our sense of personal well-being that holiness has taken a backseat to cultured appearance, doing things our way, and entitlement. But none of those common things will see us through tough times.
One passage God revealed to me comes from the rock apostle:
For it stands in Scripture: "Behold, I am laying in Zion a stone, a cornerstone chosen and precious, and whoever believes in him will not be put to shame." So the honor is for you who believe, but for those who do not believe, "The stone that the builders rejected has become the cornerstone," and "A stone of stumbling, and a rock of offense." They stumble because they disobey the word, as they were destined to do. But you are a chosen race, a royal priesthood, a holy nation, a people for his own possession, that you may proclaim the excellencies of him who called you out of darkness into his marvelous light. Once you were not a people, but now you are God's people; once you had not received mercy, but now you have received mercy. Beloved, I urge you as sojourners and exiles to abstain from the passions of the flesh, which wage war against your soul. Keep your conduct among the Gentiles honorable, so that when they speak against you as evildoers, they may see your good deeds and glorify God on the day of visitation.
-1 Peter 2:6-12
The other meshes with it, but in a more urgent way. Jesus says this of dark times and preparation:
Let the one who is on the housetop not go down to take what is in his house, and let the one who is in the field not turn back to take his cloak.
—Matthew 24:17-18
People who live in the shadow of tribulation need to understand that holiness and the journey before them are intertwined. We need to abstain from those things that will make us stragglers, easy pickings for robbers, and in danger of falling behind the rest of the band.
So we start our list with this critical need.
1. We must be holy
This means dropping everything that makes us "common." Christians are to be a peculiar people, an aroma of heaven amid the scent of death. And the only way we can be that aroma is if we are holy.
If we're surfing "those" sites on the Web—stop. If we're listening to trashy music—stop. If we're watching trashy movies—stop. If we feel compelled to buy this throwaway thing or that—stop.Stop living a common life. Start living a holy one.
We must watch our mouths, attitudes, and thoughts. If we're not happy with the way we deal with any of those things, then we must get before God and make sure we've mastered them before we take another step on the journey.
A holy nation doesn't need unholy stragglers. It doesn't need common, ordinary people, but uncommon, extraordinary ones, people who think right and not left, people who can't be conned to leave the path of holiness.
If your doctor said, "If you drink another diet cola, you're going to die," do you think you would drink another diet cola? No. You'd make a decision then and there to stop drinking the darned things.
If your house were on fire, would now be a great time to watch March Madness? No.
Stop sinning. Just stop it. Stop being common. Be holy.
Look, the things we do every day either move us closer to the Lord or draw us away. It's high time we start purging all the distractions. Our very lives may depend on that, because God works through people who are serious about holiness. If we're going to need miracles, we better darned well have nothing we're doing in a common way that will hinder those miracles.
2. We must live simple lives

Just as we can't have anything in our spiritual lives that might weigh us down, we can't be weighed down by material things. The American Dream is not God's Dream. Please read that again. God is not interested in the American Dream but in a Church that does what He says.
If your American Dream and mine are hindering God's purpose in our lives, then it's time to dump that American Dream. You know what is hindering you. If not, then find out by drawing near to God. He will tell you what you need to purge.
For most of us, we own too many perishable things. It's time for us to give them up. Some of us will need to give those things away to others who might need them. Others will need to hold on very lightly so that if God says, "Hold for now," we can easily let go when He eventually says so.
The first thing we can do is to stop the frenetic consumption. Stop buying more junk. That stuff will only hold you down. You don't need an iPod. You don't need a big screen TV. You don't need most of the things you own. I suspect that the average family could give away 75 percent of what they own and still live responsible, meaningful lives.
How many pairs of shoes do you really need? And do you need to buy $200 running shoes? Why the new car or computer every couple years? Why the multiple gaming systems? For those of us who are compulsive book buyers, do we really need to stock our Christian library with yet another how-to tome that we're not putting into practice? Seriously.
If the Hebrews in their flight out of Egypt had as much accumulated junk as we have, there never would have been an Exodus. They'd still be packing to this day.
Our preparation must include a purging of those things that will hinder us.
3. We must be generous to others
Here's the best word I can give to any of us who self-label as "mature" Christians: It's not about us. The days when it was about you and me were over the day we bowed our knees at the cross. We died. It's not about us.
It is, however, about others. The Christian is a servant whose heart inclines toward others, toward God and toward other people.
If we live simple lives that are not focused on self, then we are freed to live for others. That makes us uniquely generous.
Living generously for others means that your privacy and mine are a thing of the past. The dead have no privacy. The dead can't be inconvenienced by others. Dead people can't complain about the living. If we have to live in dark days in situations that would have violated our privacy in lighter times, tough. Time to grow a thicker skin.
Because we are no longer so concerned about our own cocoon, God will use our newly available selves to move in generosity like we haven't in the past. We may even quit jobs that consume all our time and energy and take lesser jobs that may once have been beneath us, so that we might better serve and have time to be generous.
And being generous means giving out of what we personally have received. It's too easy to recommend that someone else be generous. Each of us needs to give out of his or her own rich blessing of God.
4. We must be guided by the Holy Spirit
Agabus, a prophet, stood and announced to the early Church that a famine would hit the whole world. The early Church immediately set about to address that word. This is God speaking to His people to ready them for the next step. This is how we must live.
If we are not attuned to the Spirit of God, if we despise either the written word or the prophetic word, we will not hear the next step. No more serious condition exists for a people journeying through dark times than to fail to discern the direction we need to take. And if we want to hear God, we need to get back to that first condition above: holiness.
Holiness and hearing God go hand in hand. The trappings of the world will dull our hearing. So will a lack of faith to hear.
I said earlier this year that 2008 was the year that the Church must start getting serious about listening to the Holy Spirit. Today, I think that is even more true.
5. We must think outside the box
When Adam fell, his mind fell as well. Though some Christians actually believe that we are getting stupider with each passing generation, I don't believe this is true. Christ promises to renew our minds, which is not a vain promise. He will do it.
For those situations where we need to find radical solutions to intractable problems, we must be prepared to think along lines that we may have neglected in the past. Or we must pursue revolutionary, new ideas. Either way, we must use our renewed minds to the betterment of our situation and those of others around us.
Leonard Ravenhill tells the story of meeting a church janitor, a meek woman with an elementary school education. After he preached that Christ renews our minds, that little woman, who was only in the church to do her cleaning, overhead the message and came up to Ravenhill afterwards. She asked if God can really renew a person's mind, including the mind of a person whom many would consider dull and stupid. Ravenhill assured her that this is how God works.
That woman took the Lord at His word. She promptly enrolled in Bible college and learned everything she could of the Scriptures. She renewed her mind. She then went on to university, learned several languages, taught the Scriptures, and became a noted missionary. All because she believed that God could take the mind of someone who knew nothing and use it for His glory.
A mind renewed by God thinks counterculturally. It will always be coming up with ideas that run counter to prevailing wisdom. This is how God works. This is how we should think.
6. We must have faith for miracles
The shoes of the people of Israel did not wear out. The widow's oil never ran dry. The centurion said to Jesus, "You say the word and my servant will be healed."
This is the faith we must have in times of crisis.
Note that this is not a faith that settles for anything less than the miraculous. Sadly, very few people in the United States have that kind of faith. We have a rationalized faith that sees the mountain as a mountain that cannot be moved because…well, it's a mountain. We make peace with our faithlessness and call it enlightenment. But Jesus does not honor that kind of faith for it is not faith at all.
If we're to do great works before the darkness rolls in, then we must be people who have taken up the shield of faith, the armor of choice in tough times.
7. We must be prepared to die
In times of crisis, we must be people who love not our lives unto death. Some of us may not make it. That's the risk of going faithfully into difficulty.
That's not a message you will hear in too many Christian circles today, but it was an attitude that pervaded the early Church. We need to rediscover that truth.
C.S. Lewis wrote in The Great Divorce of a heaven far more substantial than this earth we've called home. Is that true in your life and mine? Then why do we cling so rigidly to this world and not the one that is more real and more worthy of our attention?
If we do these seven things, I believe we will be on the path to preparedness.
In my next post, I will offer practical solutions for battening the hatches of our churches as we prepare to weather crisis. Stay tuned.
***