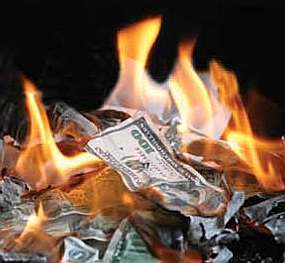 In the last couple days, I've looked at some problems the Church in America faces in addressing financial crises. I've also dissected your poll responses on this issue, too.
Before I sum up what I think the Church here needs to do to survive down times, I'd like to open that question up to reader responses.
Given what I've discussed and the questions I asked in my last post, what suggestions would you make to leaders in the American Church (and your own church in particular) to help the Church survive and even thrive during an economic meltdown. And should that meltdown take us into tribulation, what strategies should the Church adopt to stand firm?
Thanks in advance for your ideas. I'll share mine in the next post.
***