Many Christians are talking about what it means to be radical for Jesus. You're either caught in the hellbound grip of the comfortable American Dream, or you give it all up to follow the Lord and therefore gain eternal life as a true disciple.
Alex and Bree are a young couple who read David Platt's book Radical and decided they could no longer live the complacent hipster lifestyle they'd adopted. They sold their townhouse, quit their jobs as a videogame designer and a florist, and moved to Uganda, where they now serve as missionaries, working in an orphanage.
Rob and Tiffani, on the other hand, go to the same church as Alex and Bree once did. Tiffani works as a paralegal but is saving money to attend law school one day. After work, she holds down a second job as a waitress at an upscale restaurant, where Rob is one of the cooks and has a small vested interest in the restaurant as a limited partner. Both spend most of their day working, collapsing into bed at 10 p.m. each night. Neither has much time for church activities, but they are there in the seats every Sunday morning.
Alex and Bree versus Rob and Tiffani. Which couple is truly radical for Jesus?
What if you knew that Rob and Tiffani are the major dollar donors that make it possible for Alex and Bree to stay in Uganda? What if you knew that Tiffani works her second job solely to ensure that money keeps going to Alex and Bree?
Who is radical for Jesus now?
I don't know about you, but I'm bored with facile arguments from within the Christian community. Most of the situations we set up to illustrate "Bible truths" are so disconnected from most people's lives as to be utterly useless. No one can argue against them because they are so simplistic and obvious.
But people's lives are not so easily measured. And what folks do with those lives is more complex than the simplistic bins we want to file them in.
I think that one reason that Christianity is suffering some losses in the United States is that smart people can see through the oversimplifications we sometimes hold out as "truth" on Sunday mornings. We attempt to take Scripture and shoehorn it into our perception of "genuine Christian living" only to find out that result leaves something to be desired—at least it does for those folks who think hard about implications.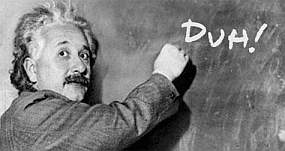 The problem is that not enough Christian leaders think about implications. Doesn't matter what the topic is, they stay on the surface and then try to sell their biblical solution as the only way.
In the case of Rob and Tiffani, I think a lot of Christian leaders who ascribe to the new radicalism would condemn them  as not being radical enough. But what those leaders never consider is how folks like Rob and Tiffani are the ones who make it possible for others to pursue the kind of radical faith that the leaders hold up as necessary. Such is true in a lot of cases. People living a supposedly "self-centered, American Dream life" wind up funding big chunks of ministry because of the fact they ARE living according to the system. Take away the Robs and Tiffanis of the world, and you get a lot fewer Alexes and Brees as a result.
It's not just that illustration I raise, either. Thousands of other cases exist that don't fit our facile arguments of what genuine discipleship and commitment look like in real life.
More than ever, we need Christian leaders who go deeper. Not just deeper in Jesus, but deeper into the complex problems that face modern America.
Because I have to say that we are doing a terrible job communicating the essence of real discipleship to real people. Our answers are too simpleminded and not well considered. Living for Jesus doesn't just mean handing out food to the homeless. Sometimes it means tackling entire systems of thought and redeeming them in Jesus name. Sadly, because we avoid the tougher problems in favor of the easy ones, our efforts are a figurative Band-Aid on a severed limb, and we pat ourselves on the back for what we label "radical ministry."
Church, we have to do better. And doing better is going to ask more of us. And what is asked of us is going to be more complex than what we're hearing from the pulpit on Sundays IF Christian leaders start examining what goes on beneath the veneer of real discipleship.
What is the radical Christian life? It's not always the Alex and Bree response. Sometimes, it's asking the harder question and then doing something about it.