Three things you don't discuss in polite company, right? We just spent a month talking about two of them, so why not touch on the third?
On Saturday, my wife and I drove past a megachurch whose motto is "A Church for People Who Don't Like Church." The church has a new promo billboard up advertising an upcoming series on sex. My wife and I just looked at each other and shook our heads.
As a married man, I've learned a lot about sex over the years. The greatest truth I've learned on the topic, the one guaranteed to drive one's partner wild with ecstasy, comes right from the Bible. If explored to its depths, every ramification plumbed, I can guarantee this Scriptural admonition will lead to a most exhilarating sex life.
You ready? Because here it is:
Let each of you look not only to his own interests, but also to the interests of others.
—Philippians 2:4
Any married couple actively and passionately seeking to satisfy each other's sexual interests and needs will have an eye-fluttering, bed-shaking, big-O sex life. Now, go have sex and practice putting that verse into action.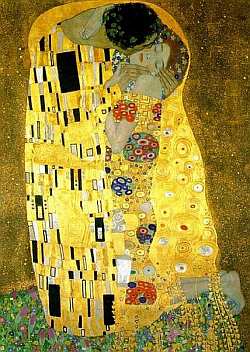 The more practice, the better.
There. That's my entire teaching on sex. Took two minutes of your time. Absolutely did not require an eight-part teaching series with a quadrillion facts and verses no one will remember from one week to the next.
Now, here's my rant.
I've got to believe this megachurch would do their people a whole lot more good if they ditched the itching ears junk talk on sex and actually told people about Jesus. You with me on this?
I mean, there's got to be people sitting in that church with little or no experience knowing Jesus, and instead of hearing about the Savior and seeing His resurrection life demonstrated by seasoned saints, they're getting wink, wink, nudge, nudge talk on a topic we're blasted with every stinking hour of the American day. Yet ask someone if Jesus is the only way to God and most will shrug and give you their duh face.
Don't get me wrong here. I'm all for sex and plenty of it. But as long as the people in our churches can't get even the most basic facts about Jesus right, what the heck are we doing tossing out yet another off-topic teaching series on something that won't get us any closer to the source of eternal life?
Married sex? Heck yeah! But Jesus even more.
Because having the Kama Sutra memorized isn't going to get anyone past ol' Saint Peter sitting in his guardhouse checkin' that Book of Life.