I think I speak for everyone here when I say that I hate spam e-mail.
What really gets me is when this blog's inbox starts filling up with spam. I mean, the inbox for Cerulean Sanctum is geared toward you, the reader. That e-mail address exists for you to use to contact me about important issues. It's your way to get personal, to go beyond the public discourse of a blog comment section.
Sadly, I get more spam here than I get personal e-mails from readers. The proportions are close, but spam still wins.
And what kind of spam fills this blog's inbox? Want to take a guess?
Actually, it's entirely spam from Christians. Or spam representing Christians. Not any Christians I know. Not from readers, at least.
What really galls me, especially as a writer myself, is that the vast majority of spam I receive at this blog is from PR organizations trying to promote Christian books, especially novels.
Now I'm really sensitive about this since I hope one day to sell my novels, but heck. How lame that Christians are spamming this blog's inbox with this:
New Mystery : Boone's Creek: Almost Home
Avon Park, FL – Apr 28, 2008 – Author $$$$$, in Boone's Creek: Almost Home, develops a mystery plot with an intriguing romantic subplot built in.
Jenna Lewis' relationship with Joe started out as casual friends. Joe's wife died from ovarian cancer at an early age. Jenna befriended him. Jenna's family was killed when the plane they were in went down in Colorado. Jenna was supposed to be on that plane. For months following the tragic accident, Joe helps her work through her grief.
Jenna, who is a search and rescue handler, is then summoned to Sebring, Florida to rescue a family that had gone missing. Jenna feels she is out of her league until the next night her own grandmother goes missing too. This motivates her to persevere and assist in the rescue mission.
Unfortunately she becomes entangled in a web of deceit and corruption. To make matters worse, Jenna turns to Joe for help in finding her grandmother. Their relationship develops and Jenna becomes hesistant to allow herself to fall in love with him.
About the book:
Boone's Creek: Almost Home by $$$$$
ISBN: 978-1605631653
Publisher: PublishAmerica
Date of publish: March 24, 2008
Pages: 172
S.R.P.: $19.95
About the author:
$$$$$, who began writing at the age of ten, is a member of American Christian Fiction Writers. She wrote a column for the Morrow County Sentinel from 1984 to 1989. Her book, The Shorter Version, was published October 2007. $$$$$ resides in Florida and Ohio.
The poor soul writing this kind of slapdash PR needs to go back to school to learn how to writes themself some respectubble English. I love that hesistant toward the end. What a spectacular portmanteau word, a cross between hesitant and resistant. Somewhere, Lewis Carroll is chortling.
This, and many more spam e-mails like it, are coming from bostickcommunications.com. Another spammer with religious ties is morris-king.com, who appears to have some vested interest in BeliefNet. The less said about BeliefNet, the better. And alarryross.com, which openly proclaims its Christian background, also spams up this blog.
I get prophetic newsletters I didn't sign up for, appeals to support this ministry and that, and a multitude of corporate "Christianized" open hands I never invited here.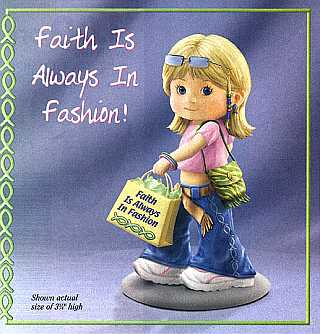 Hey, I don't use the Cerulean Sanctum e-mail address except for personal correspondence, so someone from these various companies/ministries physically landed here and wrote down the e-mail address for this blog, thinking, I bet Dan would want to check out our sanctified book, newsletter, ministry, seminar, or stained glass window oven trivet seeing as he's a fellow believer.
Wrong.
One of the major problems with the American subculture of Christianity is its hard sell on everything. Saddest of all, the shoe has been wedged in the door jamb not so Christ can be shared, but so another ____________ can sell some Christianized imitation of ____________. And I consider it the hard sell when some slick sales droid tries to hock "Christian" junk on a blog that exists to help the Church makes sense of the times.
In the case of the press releases for Christian authors, hey, I commiserate. Now is a tough time to be selling books. But spam isn't the answer.
And I'm not even sure how much I like it when well-known Christian publishers approach me through the blog and ask me to review one of their books. Yes, that's a  legitimate request, even if it is slightly abusing the blog's e-mail address. What truly troubles me is they're asking me to review their book, the intent being to sell those books to you because of my review and imprimatur, yet they'll not even offer a few bucks for my time. Not that I can be bought—the lack of advertising on Cerulean Sanctum should tell you something—but that a Christian company thinks it's okay to make money off someone's work/time without any worthwhile form of compensation. (Sure, I get to keep a book I didn't seek out and would not have bought myself, but that book won't feed my family, will it?) Frankly, I find that corporate hubris startling.
It bothers me when values are for sale and Christians fall in lock-step with the world. When cash is involved, it seems far too many believers are repeating that well-worn line from Jerry McGuire rather than quoting from God's playbook.