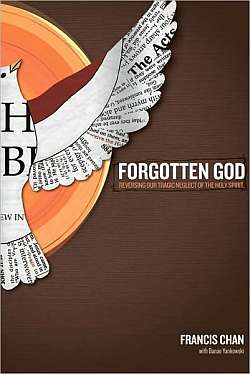 A heads up for readers: June 2010's free audio book from Christianaudio.com is Francis Chan's Forgotten God: Reversing Our Tragic Neglect of the Holy Spirit. You can get it—and all the other free downloads each month—here: http://christianaudio.com/free.
I am always impressed with Chan's preaching, so I'm sure this book is a winner. And hey, it's free!
And for more along this topic of neglecting the Holy Spirit, please see one of the most commented upon posts here at Cerulean Sanctum, The Holy Who?.