This post has long been in the queue. Though it has been ruminating in my heart, I haven't wanted to hurt anyone or to run the risk of being too personal or too specific, which might have repercussions and would make life harder for me and the people I love.
But I have to write this anyway. It's just taken a few months, and I can't vouch for the results. YMMV in whether this is a worthwhile post or not.
________________
The people in my church whose homes I have visited have been leaving. While the church itself appears to be growing, familiar faces, the ones I most look for, are gone. The tables in the church café once occupied by those who were ready to talk deep things now sit empty. I look for those people whose thoughts I most appreciated, but they aren't there.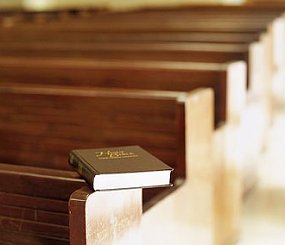 I note the fact that I have visited these people's homes because it says something about who they are. Sure, I've visited the homes of a few others who are still around, but the disproportionate number of leavers still says something about who those people were to me: my best church friends.
Gone. And they've taken something vital with them.
People leave churches for different reasons. Church shoppers will go on about one or two things they didn't like that became dealbreakers, but when longtimers leave by choice and their reasons for doing so vary widely, one wonders if a more systemic problem exists.
When I reflect on the people I have known in my Christian life who have left churches, they all seem to have something in common: they are square pegs in round holes.
This is not to say that no square hole exists for them anywhere, only that they will always stick out from the crowd. Not only do they tend to be the 20 percent who do 80 percent of the work, but they tend to be the least acknowledged for it.
And this is because the Church in America has no idea what to do with them.
Something is broken in our churches when it comes to some kinds of people. I've encountered too many ultragifted people who ended up as so much church-created roadkill because church leaders either had no idea how to utilize that gifting or they resented or despised that person's gifting.
Some would argue that this is all sour grapes, but the list of names keeps growing of good people I've known who were either used up by a church and discarded or ignored altogether.
The one who creates beautiful art but who is told she can't display it in the church building.
The one who hears from God but who is told such words are not appreciated.
The one who can see the roadblocks preventing growth and ways around them but who is despised because he is not ordained.
The one from the "rough background" who is forever limited by those who cannot put aside what he once was and did.
The one who failed once and will never be given a second chance.
The one who doesn't agree with every denominational position and so will never be considered for leadership.
The one who warns people, who prefer the status quo, of the dangers ahead.
The one with great vision who is surrounded by those with little or none.
The one with many flaws but who loves people abundantly and unconditionally, just like Jesus did.
The one who is always serving, though not with the imprimatur of those in charge, and who makes them look bad for doing so.
Those are ten such "misfits" of the church. Many more exist. You may be one of them.
I keep encountering more longtime Christians who are giving up. They're not abandoning Jesus; they simply don't know how to fit within the typical church. And it's not for trying. I know these people have tried. But they're weary of always receiving the left hand of fellowship, and they despair of ever contributing their God-given gifts because The Church™ does not want those gifts or it places ridiculous qualifications on their use that have no basis in Scripture and every basis in human selfishness and pride.
We talk, talk, talk, and talk about community in the Church, but what kind of community do we really have when someone is told to stop being the person God Himself is making him?
The Kingdom of God is filled with misfits, so how come our churches aren't?