One of my projects for the summer was to read the New Testament out loud with my son. We finished a couple days after summer ended.
I've read through the entire Bible a few times, and through the New Testament more times than I can remember. But I had not read straight through the New Testament in perhaps five years. That was certainly too long, but we have a tendency in the Church to break down everything into acceptable chunks rather than dealing with larger wholes, so I suspect my failing is more common than not.
This time through the NT, one theme kept hitting me in the face. John sums it up:
Everyone who has been born of God does not commit sin, because His seed remains in him, and he cannot sin, because he has been born of God.
—1 John 3:9 MKJV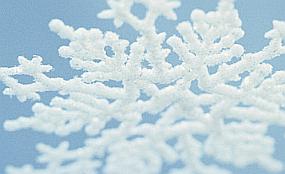 We Protestants love to talk about grace. At one point, we loved to talk about holiness too. Today, we don't talk much about that second one at all.
What struck me hard in my read-through of the NT this time was that every writer of every book warned the Church about sin. Believers were commanded not to sin. Believers were warned of the consequences of sin. The writers were pretty darned serious that Christian faith and sin cannot coexist. The Book of Revelation holds nothing back regarding what happens to those who sin and those who do not.
The Bible makes it clear that we believers are commanded not to sin. We are also commanded on the flip side: to be righteous. If this is a command, then it must be something we have some control over.  If we are told, "Don't do that!" or "This you must do!" then some means exists for us to take action or else the command is pointless.
Some might argue that these commands sound too much like New Testament Law. Maybe. But they are there in the pages of the NT nonetheless.
I see Christians today excusing all manner of bad behavior under the blanket of grace. We seem to have room for all manner of grace for all manner of sin. I'm not sure we have the same room for holiness though.
When Jesus says that calling your brother a fool is murder, and the Bible says God won't let murderers inherit His kingdom, do we take that seriously? Do I even have to ask that question? Because the answer today seems to be that we don't. At all. Or else we believers would look more distinct from the unrighteous hordes who have chosen the wide, sin-strewn way that leads to destruction.