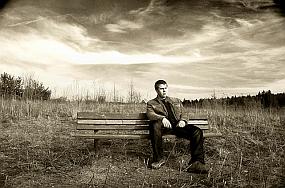 This blog has been in operation since 2003. That's a long time. And in that time, much has been weathered.
A select few readers know my wife has battled mental illness for going on nearly a decade now. I haven't talked about it much here, since talking about mental illness in a public space can be something of a death sentence. People don't understand mental illness, nor do they know what to do when someone is mentally ill, so talking about it brings raised eyebrows and that slow drift away. Stigma—it's still out there. As is a feeling of helplessness. If it were cancer, people would know what to say and do, but with mental illness, no one shows up at the door with a casserole. The person with the illness may seem fine, but when the visitors go away or the event ends, there it is. The spouse and family see it and live with it, but few others must.
Traumatic events can destabilize someone with a mental illness. We had a series of such in late 2016, which led to much heartache and grief, and my wife's illness flared up. We've been battling back ever since. Doctor changes, medicine changes, and on and on. When your spouse suffers, you suffer. This has meant scant time for side projects and pursuits. And between a son trying to get his driver's license and thinking about college, my work, household needs, helping my wife battle back, and all the various vicissitudes of life, blogging had to take a back seat. Fact is, almost everything that was not core to daily existence had to.
It's not that I don't have pressing thoughts to share. It's that sometimes, you have to choose your priorities.
Winter and spring were rough, but I hold out hope that summer will be better. Maybe that will free up time for Cerulean Sanctum. God knows I want to write, but God also knows that family matters.
Thanks for being a reader.