Cerulean Sanctum has been quiet lately. Truth is, that quiet reflects the disquiet I have in my own spirit.
I don't know how most people live, but I guess they erect filters to keep the madness out. Head down, nose clean, and a gracious nod to the status quo. Don't get too involved. Keep emotions stifled. And for heaven's sake, don't go around poking sleeping bears with a stick.
Which makes me wonder if I have a screw loose, because I keep my pointy stick close by.
Frankly, I'm pretty much fed up with American Christianity. I'm certainly not angry with Jesus. By no means! But I feel helpless as I watch people who claim to be Christians go off the rails. I'm not a perfect saint, but it continues to horrify me how badly some Christians have brainwashed themselves into ways of thinking that in no way reflect anything I read in the Bible. I'm not talking about the obvious heretics, either, but people with a platform and a loud microphone, blog, or publisher, who disseminate stuff that only serves to diminish the Church. They may look like they're serving the saints, but in all likelihood they are actually preaching some sliced-up gospel that bears no resemblance to the real one. And many of these people continue to be considered the be all and end all of Christianity in North America.
I'm convinced that our collective maintenance of the status quo enables us to read the Scriptures and not have them affect us one iota. I witness how some folks read the Bible and it blows my mind that passages that should explode everything a person believes don't even register.
I dare each person reading this today to sit down this week and read the Book of Acts, preferably in one sitting. I'm not talking about an in-depth study, but just read the book.
Now I ask you: Does what you just read in Acts depict today's Church? If not, why not?
I've been reading Acts with my son, and what continually hits me is how far we are from being that kind of vibrant, miraculous, committed Church.
I mean, I read Christian blogs and books today that tell you and me how weak and sinful we are and that what we have today is better than what the Church had back then.
I call shenanigans on those people.
Stop making excuses for faithlessness! Stop telling us how sinful and weak we are, and start preaching the full gospel that we believers are now new creations, seated in the heavenly places with Christ and filled with the Holy Spirit to do even greater things than Jesus did.
That's in the Book, folks, but some people just can't deal with truth.
It makes me crazy that some people can tell me with straight face that God has given us something better today than what those folks had back then.
Really? Makes me want to know if they have ever read the Book of Acts.
"Oh, that's just descriptive, not prescriptive," they'll say.
You know what I say? "Stop doubting and start believing."
I find it insane that the same people who will denigrate personal experience when it comes to anything related to the practice of the Faith will run immediately to their own personal experiences when confronted by biblical realities and practices they reject.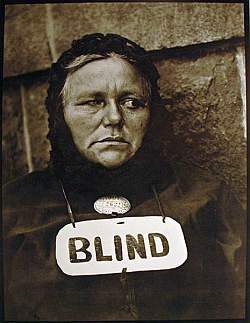 They claim to uphold biblical truth, yet their double standard condemns their rhetoric.
There's not a Christian on this continent,  no matter which denomination or sect he or she endorses, who hasn't turned a blind eye to some part of Acts. Some people gloss over the charismata, some the community, some the evangelism, some the commitment and martyrdom. Simply put, we as a Church in North America do not want to peer into Acts and deal with what we read there.
I don't understand the kind of  half-baked "church" some people endorse. Especially when their "church" doesn't look anything like the one depicted in Acts.
I'm sick of those who ignore parts of the Scriptures because that's what they've been taught to do. I'm sick of playing at Church rather than actually being the same kind of Church we see in the Book of Acts.
Keep your blogs, your books, your podcasts, and your pieced-together rhetoric. Just give me the Book of Acts.