If the Internet were somehow the complete representation of the words of Jesus, the Bible would pretty much come down to this:
And one of the scribes came up and heard them disputing with one another, and seeing that [Jesus] answered them well, asked him, "Which commandment is the most important of all?" Jesus answered, "The most important is, 'Hear, O Israel: The Lord our God, the Lord is one. And you shall love the Lord your God with all your heart and with all your soul and with all your mind and with all your strength.' The second is this: 'You shall love your neighbor as yourself.' There is no other commandment greater than these."
—Mark 12:29-31
"Judge not, that you be not judged. For with the judgment you pronounce you will be judged, and with the measure you use it will be measured to you. Why do you see the speck that is in your brother's eye, but do not notice the log that is in your own eye? Or how can you say to your brother, 'Let me take the speck out of your eye,' when there is the log in your own eye? You hypocrite, first take the log out of your own eye, and then you will see clearly to take the speck out of your brother's eye."
—Matthew 7: 1-5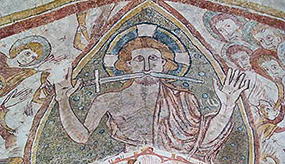 In summary: Love God and love your neighbor—and don't badly judge your neighbor, either.
If the Internet is any indicator, that's the sole breadth of what Jesus supposedly said.
And thinking that is pretty stupid, when you ponder it. But then many of the greatest quoters of the Bible have actually never read it from cover to cover, so what should we expect?
When some bad stuff went down in ancient Palestine, a group of people came to Jesus for an explanation:
There were some present at that very time who told [Jesus] about the Galileans whose blood Pilate had mingled with their sacrifices. And he answered them, "Do you think that these Galileans were worse sinners than all the other Galileans, because they suffered in this way? No, I tell you; but unless you repent, you will all likewise perish. Or those eighteen on whom the tower in Siloam fell and killed them: do you think that they were worse offenders than all the others who lived in Jerusalem? No, I tell you; but unless you repent, you will all likewise perish."
—Luke 13:1-5
Yeah, He went there.
"Way to harsh the mellow, Jesus! Those people came to you for some comfort, not criticism. What a buzzkill!"
But you see, the thing about the Christian faith is that it's not a departure from reality. It's not the puppy dogs and rainbow-farting unicorns you see on the Web. It's blood, guts, and in your face. It's as real as it gets. And Jesus isn't going to selectively filter what He says to people so they can feel good about themselves and bad about the bad people, which, coincidentally, is what Jesus is saying everyone standing before Him is, bad.
Good people don't have to repent. Only the wicked, rotten, evil ones.
When Jesus tells the crowd, "Unless you repent, you will all likewise perish," He's not mincing words. He's saying this:

That terrible thing that happened to those people? If you don't turn from your own wickedness and turn to God, something like it is going to happen to you too.
Except the Bible also says that the bad thing that is going to happen to people who don't repent is going to go on and on and on.
Jesus also said this:
"I am the way, and the truth, and the life. No one comes to the Father except through me."
—John 14:6

"And this is eternal life, that they know you the only true God, and Jesus Christ whom you have sent."
—John 17:3
Jesus said a lot of things people should listen to.
Don't be a total hypocrite in your judging. Love God and love your neighbor.
And don't be a complete dumbass by selectively quoting Jesus without knowing the rest of what He said. Because whatever your agenda is in doing so, you need to get over it. Why? Because unless you turn from your evil personal agenda and turn to God and His agenda, you also will end very, very badly.