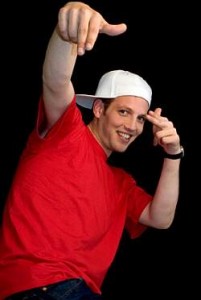 Tim Challies posted on Facebook this quote from a book by Richard Phillips:
"One of the biggest problems in the church today is the failure of young adult men to value and pursue marriage."
That quote really bothered me, honestly. It seems like the typical male-bashing that is so prevalent today: If something is wrong, blame men.
It takes two to tango, though, so I can't see why the blame must always fall on men for the state of dating today.
I've been married since 1996, so I can't say that I am totally up on every aspect of the Christian single scene circa 2010, but still, I can't believe it has changed THAT much since my single days. So when I read quotes like the one from Phillips, I just have to wonder if people see the same mess I did.
When I was single…
It was almost always the woman who broke things off in a relationship. I knew a lot of single Christian guys, and they were typically the dumpee, not the dumper. These were good guys, too. They WANTED to get married. It's just that their girlfriends didn't—at least not to them. So just who is putting off marriage here?
While both sexes have "lists," the lists of desirable qualities in a mate that women kept seemed to be more unrealistic than the lists of men. What made this more glaring was that as single women aged, their lists got shorter, while men's lists tended to stay the same. So which sex is making dating harder?
I dated about a half-dozen women before I met my wife. Twice, women I dated gave me the "you're too nice" break-up speech—only to have those two later date men who hit them. Worse, they couldn't bring themselves to break it off with their abusers. I pray that a third of women out there are not dumping nice guys in favor of bad boys, but my experience says otherwise. What kind of message is that sending to men who are "nice"?
A man's income is a bigger factor than single Christian women care to admit. Plenty of good, caring, honest men don't make six figures. I've seen too many cases of women dropping the "poor" nice guy in favor of the loaded playboy. The outcome is self-fulfilling. So which sex is succumbing to questionable motives?
This is not a post to bash single women. Still, all the culpability for the mess out there can't be dumped solely at the feet of men.
It's true that we seem awash in Man-Child Syndrome, with men acting like teenagers into their 30s. But at the same time, thanks to the inevitable outcomes of radical feminism, we've also developed this almost predatory female who wants to compete as a man in those elements of life we've always associated with manhood. Can anyone claim that THAT'S an improvement for women?
Here's the even worse problem: quotes like those from Richard Phillips. Why? Because the fixes are not those most Christians are willing to examine. We can complain all we want about the state of male-female relationships today, but the fixes do not amount to telling one sex or the other to get their collective acts together. The problems run deeper.
Here's an example:
Today, young men must compete for jobs against young women. But the playing field is not level. Every study I have seen in the last few years shows that companies prefer to hire women. Men are also cowed by the threat of sexual harassment lawsuits. Having been in several workplaces where a male coworker was sued for sexual harassment, I can tell you that the effect is chilling, even on those men who would never consider saying or doing anything deemed harassment. I remember commenting to a woman I worked with that I thought she had a great fashion sense and was a smart dresser; she responded, "And just what do you mean by that?" Her response taught me that it was better to not talk to her at all.
This adds up in the lives of men. It amplifies the so-called Battle of the Sexes, a battle that didn't exist prior to the 1960s and the rise of radical feminism. As men are most often the loser in this battle, this contributes to the Man-Child Syndrome.
I also believe that the way we prepare young people for the work world today exacerbates the problems. Beyond men and women competing for the same jobs, we use college as an excuse for job prep. We throw young people into a largely unsupervised college environment, expect them to put off marriage for four years, expect them them put off marriage for more years after graduation while they "establish their careers" (and justify the massive costs of a college education), and then we wonder why dating and mating is a giant mess.
Yet what Christian leader out there today is willing to question the way we work, earn money, and get an education? Instead, we find a convenient whipping boy, the man-child, and tell him to act like a man—when our entire system is geared for preventing him from doing so.
As I see it, the problems are systemic and difficult, which is why it's easier for Christians to simply ignore them as we pursue our careers and gather for ourselves the only thing that seems to matter in life:  money. Telling men to act like men doesn't get us anywhere unless we're prepared to make the changes necessary to mold them into our professed ideal. And those changes may mean revising every aspect of our society and culture.
I wrote about my suggestions for how we Christians can address the issue of singleness in the Church in Singleness: Radical Answers for a Harsh Reality. I also talked about how we Christians are not seeing the bigger picture in dating and mating in The Truth About Women (and Men).
I wish more Christians were willing to look hard at masculinity and femininity breakdowns in our society today and pose genuine solutions that challenge the way we live. If we don't, how can we expect different outcomes?