My neighbor told me a few weeks ago that he bought his fifth-grade son a cell phone. As my neighbor is a bit of a Luddite and has resisted such things in the past, I was surprised. What surprised me more was his reasoning, which was nowhere on my radar screen.
Seems he bought the phone because his popular son had seen that popularity dwindle to zero.  And that sudden dive was strictly because the son was out of the texting loop. No cell phone meant no connection to the social structure of today's tweens and teens. In reality, the boy had ceased to exist.
This last year has seen a sea change in social connection here at the Edelen household:
1. A Christian small group we were a part of for eight years ceased to exist. One by one, families dropped out until there were just two, each unsure what to do going forward. That group now no longer meets.
2. Another Christian small group we are a part of has now decided not to meet during the summer. That it also seems not to meet during the winter holidays means it's  meeting only half the year now. Given that scheduled meetings are only twice a month anyway, that translates into about a dozen meetings a year total.
3. The writers group I am a part of has had its meeting schedule disrupted from the last Monday of each month to whenever we have enough submission work to warrant a meeting. The meetings have grown more and more sporadic as a result.
4. The worship team at my church attempted a regular practice schedule, but work responsibilities, involvement in outside sporting events for children, and on and on have translated into two practices in the last six months.
5. The Audubon group I'm a part of (as treasurer) had no scheduled events for spring and nothing scheduled so far for summer, the first time that has happened that I can recall.
The irony of all this is that many of the people in the groups mentioned above have joined Facebook in the last six months. We seem to have no trouble meeting in cyberspace.
I know that I'm kind of a crank on this subject, but do a handful of less than a hundred word comments on Facebook constitute social connection?
We all know this passage:
And let us consider how to stir up one another to love and good works, not neglecting to meet together, as is the habit of some, but encouraging one another, and all the more as you see the Day drawing near.
—Hebrews 10:24-25
I can't read that passage and not shake my head. We seem to be becoming the some mentioned, the ones we are cautioned against.
When an 11-year-old boy vanishes from the social network of an elementary school for no other reason than his lack of a cell phone, something is horribly wrong.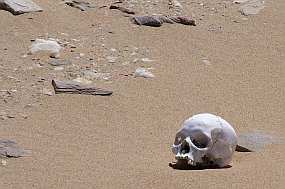 When we begin  to retreat into electronic worlds, abandoning the real one, we have, perhaps, reached that point of no return.
A child who merely wishes to put together a game of Kick the Can finds no playmates in the real world. Either the play is regimented according to schedule (organized kids sports) or relegated to an online world (Neopets, Webkins, et al.). Without a cell phone, even a child becomes a non-entity.
In recent days, I have considered seriously whether to begin extricating myself from the online system. While that will effectively make me invisible in today's world, I wonder how much more of this we can take before we are no longer a society. If most communities go from face to face to virtual, I believe we will lose the very cues by which we understand each other.
Yet some are preferring this distant means of interacting. Tweet me, baby.
I don't believe the new thing is better. While it may serve some basic purpose in communicating brief bursts of info, those brief bursts are increasingly ousting the longer forms of communication that define us as human beings. We are preferring them to meeting together face to face. We no longer assemble.
Our faith in rapid bits of impersonal communication may very well be creating a new social desert. Twitter's 140 characters  cannot replace genuine interaction, though, despite how much some laud it.
I don't have an answer for this. My thoughts on the subject swim against an increasingly powerful stream that is sucking everyone in. Going against the flow means becoming even less "connected," even if that connection is all smoke and mirrors anyway. At least a mirror reflects something, even if it's just an illusion.
You'd think the Church in America would have something to say about this. It has: satellite churches that beam the televised service to different substation halls. And people are eating that up. Rather than getting together during the week, some Christians prefer to connect online. So much for the real definition behind assembling.
Our society is already at that "every man for himself" stage. If we lose what little genuine community we still have, I don't see how that will ever turn around.