I've been using Bloglines to read the feeds from about fifty Christian blogs. The service works well and allows a person a quick way of scanning updated feeds. I can read through those fifty blogs as they post in less than fifteen minutes. It's almost like reading through a copy of Christianity Today, except with a far looser editorial standard. And that's a problem.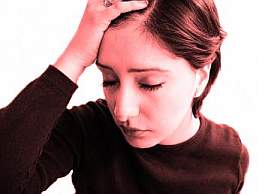 Since 2001, I've had a blog up. Cerulean Sanctum came about in late 2003 because I saw a need that was going unfilled, a blog that called people back to the heart of the first century Church. I've considered this blog to be a ministry for me; I've received many letters over the last eighteen months from people who have been blessed by this blog.
But now as I read all over the blogosphere, I wonder if we Christian bloggers are actually doing a disservice to people, especially to those who are struggling in the faith or are considering the claims of Christ for the first time. My reasoning? Well, as I go through my list of fifty blogs, I often leave them feeling confused, angry, depressed, and just about every feeling but the one the Lord wants to cultivate most in us, joyful.
This is not to say that there are no Christian blogs that are edifying. But as I read the blogs, see the dissension, note the snarky comments left, and take in some of the more extreme ideas out there, I am left with only one question, Is Christianity broken?
It's hard to escape that impression after a few visits to popular Christian blogs:
The hardcore Calvinist blog torches the stalwart Arminian blog—and vice versa.
The apologist ends his disassembling of some "lesser" theologian with a haughty comment about his opponent's cranial capacity or ultimate afterlife destination.
The woman's blog done up in a soft-focus, pink flower design discusses how blessed it is to be your husband's footstool.
The family blog offers that folks who don't have ten kids or who don't "do 'it' naturally" are nothing more than soulless zombies of Planned Parenthood, little Margaret Sangers hellbent on the destruction of The Family.
The political blog is busy carving a copy of The Constitution out of the same Mt. Sinai rock that Moses brought down in the form of the Ten Commandments.
The conspiracist/eschatology blog finds an antichrist under every Mideast pebble.
The confessional blog lets us see that the author pines to know whether God will accept him/her despite the fact that he/she cheated on a math test in third grade.
The heretic blog does a fine job unmasking the devil in every preacher or teacher who ever walked the face of the planet.
After a while you can't avoid the question. The blogs beg for it. The conclusion seems inescapable. Even writing about this seems to only add fuel to "Is Christianity broken?" If a cross-sectional reading of popular Christian blogs is any indication, the answer must be "Yes."
So on this Friday morning I'm wondering if those of us who blog are only making the Christian walk harder for people rather than easier. This weekend I plan on taking some time to ponder this question. I don't know what this means for this blog, but I'd like to hear what others think about how we Christian bloggers are portraying Christianity to the world. Truthfully, we have an enormous burden in an age when ideas are so readily presentable to the entire planet via the Internet. Maybe we just need to tone down our rhetoric and be a little less dogmatic in some of our thinking.
Or maybe all we need is to simply shut up and listen for a change.