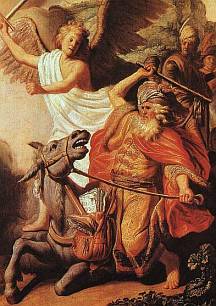 This is the post wherein I make my secret confession before you all.
I've been a Christian for nearly thirty years. I've read a lot of books by a whole host of authors. And despite the fact that I'm fairly intelligent, graduated with high honors from probably the toughest Christian college in the country, and can use seven-syllable words with abandon, I don't read today's Christian writers much anymore.
Now I'm not speaking of Christian novels about young, chaste teachers coming of age on the Kansas prairie of 1880—aren't all Christian novels about that?—I'm talking about the non-fiction works of everyone from N.T. Wright to Brian McLaren.
If I were a proud man, I would attribute this to the lofty theological edifice I have constructed from bare rubble through my hard-won Christian discipleship. But I'm not a proud man; I'm simply a person like you who finds himself progressively confused by what passes for Biblical scholarship and discipleship lately.
Now with the Christian blogosphere filled from one end to the other with wild-eyed apologists, "remnant watchers," bell-ringers, deconstructionists, and self-christened "apostles for a time such as this," I've come to the conclusion that I simply can't parse it all. Yeah, this guy may be right and then he might not. She's got a good point, but arrived at it through a highly tortuous route that deviated through "Suspect City" to get there. And that guy in the corner always cries "Heretic!" over any idea that isn't his.
Sadly, there just isn't enough time in the day, so my only recourse is to ignore the vast majority of it. If it comes down to a case of discernment, perhaps the best discernment that a Christian in the 21st century can achieve is to always assume something's wrong unless it's been tested by time.
So that's my stance.
I used to help manage a Christian bookstore. I was the Bible and book buyer. Once you're in a position like that, you quickly attune your sense of smell to the stench of one lousy book after another grappling for bestseller status. I got adept at finding the stinkers before they found us. I attribute this to the Holy Spirit and to the spirit of our age.
The "spirit of our age" as I use it here is the quality of a book or set of thoughts that smacks of everything that is trending one way or another at this moment in time. Doesn't matter if it's right or wrong; in the end it simply won't last. Twenty years from now, no one will be referencing it for anything. It was dead on arrival, but the readers simply couldn't tell because the hype machine and word of mouth drowned out the naysayers.
Honestly, I think the Lord understands the dilemma of most earnest Christians today as they attempt to trudge through the mountains of half-baked theology and pseudo-spiritual tripe that get served to us on a sizzling hot platter—every single day. I believe that He knows it is far worse than in His own day when He battled the superstitions and mindless obeisance to the prevailing ethic of the land that relentlessly fought for the minds of His own disciples.
What is my out? Well, I'm hopelessly behind the times. I've said here before that most of the authors I read are dead. And that's my out. They're dead, no one is making big bucks off 'em, and yet their words last from one generation to the next. One set of Christians a hundred years ago read this stuff and found it spoke to the soul. And now another set today is reading it still because someone continues to be blessed. It won't crack the top ten on the bestseller list, or even the top ten thousand, but the words on those pages live. They give life and will do so until the day the Lord comes back—if, on that glorious and awful Day, He still manages to find enough people who take those old words to heart.
So I don't keep up with "New Think" for the most part. If I do mention a new book from time to time here, or mention a new blog that seems to have "it," then it's only because every reference in it goes back to someone from fifty years ago who could be trusted. I can tell you right now that Tozer, Ravenhill, Schaeffer, and a few like them can be trusted. Time's imprimatur has shown they can stand up and still speak the truth to a day and age where truth is so easily warped to be untruth that even the best of us can't always spot the mistakes.
I just can't filter it all; too much comes in. And while ninety-nine and forty-four one hundredths pure is good enough for soap, it's not good enough for the Gospel. As for me, I'm simply not smart enough or spiritually adept enough to mercilessly spot the 0.56% impurity that exists in today's writings.
Are you?
{Image: Detail of Rembrandt van Rijn's "Balaam's Ass" (1626)}