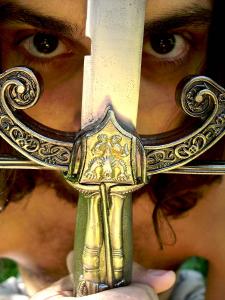 Before I begin this post, I want to point something out. Call it a disclaimer, but here it is:
What follows is not based on any scientific assessment, merely my general impressions after surfing through many blogs, talking with folks from both sides, and my history from being in both camps.
As general impressions, they do not represent all individuals in either camp.
Now, onto the observation….
This struck me just this weekend and it shows an intriguing divide in the Christians blogosphere and in our churches. What I noticed was this:
On the issue of Halloween, Calvinists were regularly FOR Halloween participation, while Charismatics were regularly AGAINST it.
On the issue of the appropriateness of Christians reading Harry Potter books, Calvinists were routinely FOR reading the Potter books, while Charismatics were routinely AGAINST the books.
On the issue of spiritual warfare, what constitutes spiritual warfare for Calvinists becomes more an issue of waging war against falsehood (conceptual), while Charismatics consider spiritual warfare to be waging war against the demonic (personal).
That differing perspectives on spiritual warfare may be the reasons why Calvinists and Charismatics are on opposite sides of the Halloween and Harry Potter issues.
Is this merely C.S. Lewis's assertion about the demonic fully realized? (That two errors exist on demons: too much attention and too little.)
Thoughts?