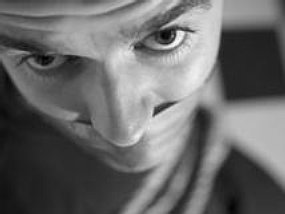 Yesterday's post landed with a dull thud. I can tell that already. I know why, too.
If you wish to, you can label this post as "Dan Edelen Surrenders."
The problem of trying to explain anything that deals with the gifts of the Holy Spirit is that the apostles themselves never tried to provide a rationale for why they were. They simply accepted the gifts as they were given.
This is where cessationists will always have folks who believe in the charismata today under their thumbs. They're asking for a rationale for something the apostles themselves never tried to rationalize. The apostles took the gifts at face value—end of story. Yes, rules for using those gifts properly were written down by the apostles, but they never questioned the operation and existence of the gifts themselves.
I enjoy cryptozoology, the study of "hidden animals"—those that may exist but have not been formally "discovered." One of the classic stories of cryptozoology is the Giant Panda. The Chinese absolutely accepted that this animal existed despite the fact that Westerners said it was a myth. Even when some proof of pelts was offered by the Chinese, most Westerners still did not believe the Panda to be a real creature. The common opinion was that the pelts were clever hoaxes. To the Chinese, the Western scientists themselves were an enigma. The Giant Panda simply was. Thousands of Chinese had seen Pandas with their own eyes, so why did the Westerners not believe their testimony? It took more than seventy years after the pelt evidence was offered for Westerners to actually capture (in 1936) and therefore scientifically prove the existence of the Giant Panda—a creature the natives had known about all along.
Sometimes it feels like this whole issue of the gifts has become another Westerner hunt for Giant Pandas. The Biblical testimony for the gifts is there. God did not setup two New Covenants, one with the gifts and one without. The Book of Joel does not testify to an outpouring of the Holy Spirit and then the withdrawal of some of that promise. As A.W. Tozer said, no one who comes to the Scriptures initially will finish reading them thinking the gifts have ceased.
Personally, I can't give any better rationale for the gifts than the apostles did. I can't divine their essence beyond what God has chosen to reveal. I think that too many people are trying to squeeze charismatics into trying to explain something that even the apostle Paul didn't attempt to answer.
And don't ask me what was glimpsed in that third heaven, either.