Now there was a disciple at Damascus named Ananias. The Lord said to him in a vision, "Ananias." And he said, "Here I am, Lord." And the Lord said to him, "Rise and go to the street called Straight, and at the house of Judas look for a man of Tarsus named Saul, for behold, he is praying, and he has seen in a vision a man named Ananias come in and lay his hands on him so that he might regain his sight." But Ananias answered, "Lord, I have heard from many about this man, how much evil he has done to your saints at Jerusalem. And here he has authority from the chief priests to bind all who call on your name." But the Lord said to him, "Go, for he is a chosen instrument of mine to carry my name before the Gentiles and kings and the children of Israel. For I will show him how much he must suffer for the sake of my name." So Ananias departed and entered the house. And laying his hands on him he said, "Brother Saul, the Lord Jesus who appeared to you on the road by which you came has sent me so that you may regain your sight and be filled with the Holy Spirit."
—Acts 9:10-17 ESV

While they were worshiping the Lord and fasting, the Holy Spirit said, "Set apart for me Barnabas and Saul for the work to which I have called them." Then after fasting and praying they laid their hands on them and sent them off. So, being sent out by the Holy Spirit, they went down to Seleucia, and from there they sailed to Cyprus.
—Acts 13:2-4 ESV

And they went through the region of Phrygia and Galatia, having been forbidden by the Holy Spirit to speak the word in Asia. And when they had come up to Mysia, they attempted to go into Bithynia, but the Spirit of Jesus did not allow them. So, passing by Mysia, they went down to Troas.
—Acts 16:6-8 ESV

Now the LORD said to Abram, "Go from your country and your kindred and your father's house to the land that I will show you. And I will make of you a great nation, and I will bless you and make your name great, so that you will be a blessing. I will bless those who bless you, and him who dishonors you I will curse, and in you all the families of the earth shall be blessed." So Abram went, as the LORD had told him, and Lot went with him. Abram was seventy-five years old when he departed from Haran.
—Genesis 12:1-4 ESV)

And [Abraham's servant] said, "O LORD, God of my master Abraham, please grant me success today and show steadfast love to my master Abraham. Behold, I am standing by the spring of water, and the daughters of the men of the city are coming out to draw water. Let the young woman to whom I shall say, 'Please let down your jar that I may drink,' and who shall say, 'Drink, and I will water your camels'—let her be the one whom you have appointed for your servant Isaac. By this I shall know that you have shown steadfast love to my master." Before he had finished speaking, behold, Rebekah, who was born to Bethuel the son of Milcah, the wife of Nahor, Abraham's brother, came out with her water jar on her shoulder. The young woman was very attractive in appearance, a maiden whom no man had known. She went down to the spring and filled her jar and came up. Then the servant ran to meet her and said, "Please give me a little water to drink from your jar." She said, "Drink, my lord." And she quickly let down her jar upon her hand and gave him a drink. When she had finished giving him a drink, she said, "I will draw water for your camels also, until they have finished drinking."
—Genesis 24:12-19 ESV
One of the interesting byproducts of reading through the McCheyne Bible reading program is that it daily shows four timelines of redemptive history. The past couple weeks covered Genesis, Ezra, Nehemiah, Esther, Matthew, and Acts, and the one thing that is inescapable from these readings is how God moved people around to accomplish His will.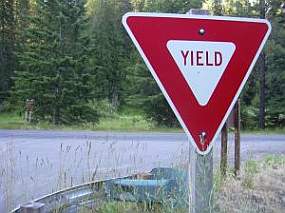 He speaks to Abram and the patriarch moves out of what he knows into a foreign land. Ezra and Nehemiah are commissioned by Persian kings to journey back home to rebuild the temple and Jerusalem. God uproots Esther from her home and places her in the king's palace, proving how she was born to petition on behalf of her people in that time and place. Jesus is driven by the Holy Spirit out into the wilderness. Ananias is even given the right address for finding the man that God says he must meet. And Paul and Barnabas are selected by the Spirit and sent on the exact mission He directs.
I think it's been almost twenty years since Gary Friesen's Decision Making and the Will of God first came out. Almost every person I knew was reading the book back then, so I had to also just to see what the buzz was about. The feeling I got upon finishing the book was that it seemed to have a disparaging view of God's special and particular guidance of individuals.
Having put twenty more years on my faith in Christ, I can't escape the reality I've seen with my own two eyes in that time and the empty feeling I had in my heart upon finishing Friesen's book. To believe that God does not guide individuals at times by His voice today is to ignore the means by which our immutable God has spoken to people throughout redemptive history. Friesen's Way of Wisdom (as he calls it) seems to apply only to the moral guidance of God (the "do this, don't do that" admonitions we find in Scripture) or to application of general Biblical principles to specific situations.
I have no quibbles with Friesen's contention that God may have no specific opinion about a fork in the road before us. If that's the case, then relying on the wisdom of others or one's accumulated Scripturally-accurate wisdom is a legitimate means of following God's will.
But it's Friesen's argument against specific guidance that bothers me.
I included several interesting passages out of the McCheyne listings that kept hitting me over the head concerning the issue of God's unique guidance to unique people at a unique time, something that Friesen maintains is somewhat extraordinary for the common man.
Yet in Acts we see a common man, Ananias, not revealed here as prophet or an apostle, but as a "generic" disciple of the Lord. It's hard to escape the stunning specificity of the message the Lord speaks to him. Names, places, acts to be performed—even what the "target" is doing at the time. God lays it all out.
Too unusual? Not for today?
When Paul and Barnabas are commissioned, they are called out specifically by the Holy Spirit for the general work of making disciples in a specific place. While some may argue the place was not specifically given, I would contend that the fact that the two hopped a ship for Cyprus is quite another thing than to go to the nearest town and make disciples. The two apostles were acting under specific guidance in light of a general command.
That specificity is raised again in Acts 16 when Paul and Timothy avoid Asia for other parts, having been specifically told by the Holy Spirit not to go there. Matthew Henry's commentary is interesting here:
It was the Holy Ghost that forbade them, either by secret whispers in the minds of both of them, which, when they came to compare notes, they found to be the same, and to come from the same Spirit; or by some prophets who spoke to them from the Spirit.
Either way, that's specific guidance for a specific reason known only to God. Whether Greater Asia was not ready or that God had a more pressing need for them to go elsewhere is hard to say. All we know was that He revealed that Asia was off-limits. I personally like the contrast here when we dig deeper for the second blockade appears to be more one of circumstance. They tried to go but were prevented. The first blockade appears to be known beforehand, not being one of circumstance, but of objective revelation.
From there we go from the beginning of the Church to the beginnings of the Israelites. God speaks to Abraham specifically, but His revelation is general in that He does not tell Abraham where he should go, only that he must. In this way, the leading of Paul and the leading of Abraham affirm God desire to guide people in a certain way. From the beginning of the Book to the very end (John's specific revelation), God guides individuals in a specific way at a specific time through specific revelation to accomplish His specific will.
I'll end this analysis of Scriptures from McCheyne's list by noting the specific way in which Abraham's servant prayed for specific wisdom so that he could bring back the right wife for Isaac. His appeal is to God's promise to Abraham, interestingly enough, because Isaac needed a wife to fulfill God's covenant with his master.
In Genesis and Acts we see dozens of instances of God imparting specific guidance to specific individuals for a specific purpose that accomplishes God's specific will. Why should we expect any less of our unchanging God today?
What follows is just one story, and not the most earth-shaking of the things I've seen, but the simplicity of it makes the point.
Not long ago, I was sitting in one of our armchairs reading the newspaper, my son having gone down for an unexpected nap. I was partly through a gripping article when God told me to get up and go outside. I felt silly because I had no idea what I was supposed to do when I got outside. Standing there in my driveway, trying to find some purpose in being there, I decided to check our mailbox at the end of the long, hidden driveway that leads up to our house. I crossed over the road to the mailbox in time to see a car coming up the little hill that crests at the mailbox.
The car never made it to the top; it conked out thirty feet from where I was standing. I walked down to see what was going on. An obviously less well-off woman with two young children was trying to start her beaten-up truck—no luck. A quick check revealed she was out of gas.
Now I have no real need for gas here. Most of my farm equipment is diesel. I keep a single 2.5 gallon gas can for the lawnmower and weedwhacker, but I use them so infrequently that the whole container lasts a year and half. Just a few days before, I had drained that tank. Without any need to have it filled right away, I nevertheless had topped it off the day before all this. My house and driveway are impossible to see from where her truck died. None of the three neighbors near me were home.
Living off an unmarked county road, the speed limit is 55. I cautiously filled the tank since I was right on the yellow line and people can't see over the hill. No cars had come by the entire time this was going on—not unusual. Still the situation wasn't great because any car coming up behind her truck would be stupid to pass and would have to sit. We didn't have a whole lot of time to chat.
But I did have the opportunity to tell her this story, telling her that I was a Christian and had heard God ask me to help her even before her truck died. I made sure she knew that God loved her very much to look out for her and her children that way. Just as I was about to get even deeper, those cars that had held off for the entire time all showed up at once. I had to let her go on her way. She was very thankful.
I don't know Gary Friesen. I wonder, though, if he has a way to explain that encounter. I wonder if he were sitting in that armchair reading the newspaper if he would have gone outside on account of God telling him to.
Are we limiting God? Even more, are we missing out on wondrous blessings if we don't believe that God works this way in guiding people? Some would argue that the encounter was guidance I wasn't actively seeking, but I'm not sure if Ananias or Abraham were expecting God's knocking on their heart's door, either. Sometimes we seek God and sometimes He comes to us.
Anyone who puts God in a box is going to live a small life. He gives us as much as we are willing to believe.
I don't know about you, but a small life doesn't interest me in the slightest.
Update: For more on this issue as it applies to prayer, please see "Hearing God: The Prayer Example."
Tags: Guidance, God's Will, , Church, Faith, Christianity, Jesus, God