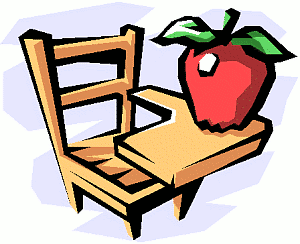 Last year, I wrote a few posts on homeschooling that riled many. Seeing that a couple nerves were touched with yesterday's post ("Super Christian Homeschooling Ninja Moms of Death"), I'd like to offer up those posts to new readers who haven't encountered them before.
"The Myths of Homeschooling" series was widely quoted in homeschooling sites across the Web, proving to be one of the most divisive sets of posts ever offered at Cerulean Sanctum. Respondents ranged from wanting to have me boiled in oil to those who offered thanks that someone had finally come out and said what a lot of people thought but were afraid to speak in public.
Having recently encountered several people who clung to those myths like barnacles to a sunken ship, I can only say that nothing's changed since they were written. In truth, I suspect that the environment is growing more rabidly partisan. I know that I recently encountered a mom who just about accused me of selling my son's soul because I was enrolling him in a state-sponsored public homeschooling program, Ohio Virtual Academy. When she pointed out that this was not an explicitly Christian program (though the curriculum comes out of former Secretary of Education and The Book of Virtues author William Bennett's K12 organization), I pointed out that I had a degree in Christian Education and could more than adequately cover my child's Christian education. Needless to say, she doggedly stuck to her point, as if she knew my child and me better than I did. Pretty typical; you'll find points on this in the series.
For 10 tips every homeschooler should know, I offered this post:
Not so many people found that post divisive. Just some musings on the whole issue and plenty of grace offered, too. Hope you all find these blasts from the past worthwhile.