Why is it so hard to talk with your unsaved family members about Jesus?
Yes, we all know the "prophet is not without honor except in his own country" passage, but does that excuse us?
Most of my extended family are not believers. I don't understand how this can be, but I also know that I've done next to nothing to share the Gospel with them,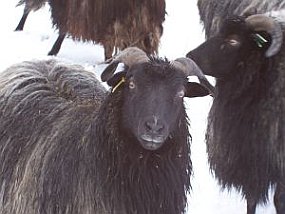 except incidentally. Does my lack of initiative translate into a predestined trip to hell for them?
No one wants to think that—but then no one wants that axe hanging over his or her head, real though it be. I think that millions of us are hoping the whole issue would just go away, or we try to convince ourselves it will resolve itself without any need for us. Because nothing sticks out like a bigger sore thumb than a recalcitrant family member who won't bow the knee, right?
I don't know that my father was saved, though I did try to get through to him. As a young man he studied for the ministry, but he ended so badly that I have no assurance he was. Other family will debate that. Virtually no one is "in" on my mom's side of the family, from what I can tell, save for my mom and her sister (and her sister's husband). None would be considered born again believers, though like most Americans, a light veneer of Christian moralism covers them. I could be wrong, but shouldn't all of us be more certain with our family members?
Other posts in this series: