Why is it that you have so much faith when praying for others in need,
but never for yourself?
Someone you know is facing impossible odds—cancer, unemployment in a down economy, a wayward child who appears lost for good.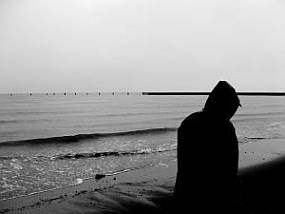 They come to you for prayer because they know you believe that God will make the impossible possible.
And yet, when you are facing your own impossible situation, the idea that God might actually make a way for you where there is no way seems a remote reality at best and never in a million years at worst. Your own track record appears to bear this out. Great things happen for others because you have faith for them, but as for yourself….
Many of us have been there. In fact, I have reason to believe that most American Christians suffer from this kind of inferiority complex when it comes to believing that God isn't just on the side of the other guy.
When I was running the Sunday evening prayer team ministry at my former church, I routinely encountered Christians who prefaced their request for prayer with this issue. They'd believed in the past for others, but their own problem lay daunting in their path. Sometimes, I think every third person confessed this fear that when they most needed help, God was too busy helping others to lend an ear to their "petty" problem.
Now I can include a million verses here contrary to that mistaken notion, but the fact is that the people who suffer from this (and most of us do to some extent) already know the verses. We just need to believe them.
Other posts in this series: