But one thing I do: forgetting what lies behind and straining forward to what lies ahead, I press on toward the goal for the prize of the upward call of God in Christ Jesus. Let those of us who are mature think this way, and if in anything you think otherwise, God will reveal that also to you. Only let us hold true to what we have attained.
—Phil 3:13b-16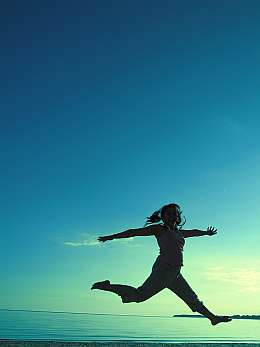 As the year comes to a close, I want to end on hope.
I've been doing my Bible study plan through Philippians, and the above passage stands out time and again. Not the more recognized beginning half, but how it concludes.
You and I aren't finished yet. And that's okay. If you lack wisdom now, you won't always. If you don't know the answer now, you will eventually. God's not going to let us twist in the wind. He'll reveal what we need to know when we need to know it. That timing will be perfect, too, for He makes all things beautiful in His time, not ours.
So it's okay if you're not where you think you're supposed to be along that spiritual timeline you planned for yourself. Rest in Him and trust Him for completion. If we make ourselves available to Him in the place He dwells, that should be simple.
God asks that we live up to where He's brought us. Let's not live down, but live up. We've all attained some measure of maturity. Living up to what we already know is what we need to do. That's all God asks of us.
His yoke is easy and His burden light. For 2008, may He help us all live up to that easy yoke and light burden.