Every once in a while, I encounter a post brewing inside me that I find intimidating because it's more than I can handle. I'm not as clever, intelligent, or compelling in myself to make the words inside come out as I'd like.
This is one of those posts.
So if you find this to be rambling or nonsensical, it's all my fault, not the Lord's.
God's been teaching me a very tough lesson in the last couple years. I'm not sure I grasp the depth of it, but I know I must if I'm to understand a desperate need within the Body of Christ. That lesson is the difference between the soul man and the spirit man.
One of the failings of Western thought is the weight we give dualism. The Greeks saddled us with a dualistic worldview that split our understanding of reality. It doesn't matter the two lenses through which we view reality, we have an ideal ingrained in us that we can classify our interactions with reality through glasses that divide our sight along only two lines.
The major failing of our love for all things Greek in Western thought is that things that come in threes prove baffling. We can always use our dualistic glasses to see two of the three parts, but that third is either said to be nonexistent, invisible (and therefore untouchable), or just plain paradoxical.
One of the most obvious ways in which Westerners struggle with dualistic modes of thinking is our inability to grasp the tri-unity of God.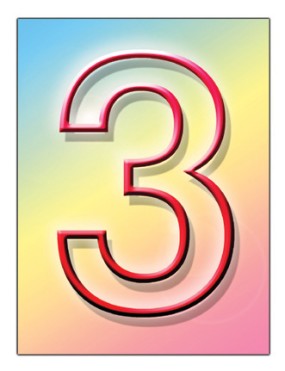 Westerners don't do well with this, whereas non-Westerners that are not burdened by Greek thought come at the Trinity more easily. We can picture God and Jesus, but the Holy Spirit is more nebulous to us. We don't see Him or portray Him well in our theology. We have a hard time integrating Him. On the other hand, many non-Westerners assimilate understanding of the Holy Spirit more fully.
This also reflects in the reality that Western theologians, while able to at least wrestle with the tri-unity of God, are loathe to discuss the tri-unity of man. Even the best scholars in the West are more likely to see man as body + soul/spirit than as body + soul + spirit.
But the Scriptures seem plain that man was made in the image of God, who is triune. The Bible also speaks differently about the soul and spirit of man. While many of us will readily claim the spirit of man was deadened at the Fall, we're not as capable of explaining what happens to that spirit at the new birth. We wind up treating soul and spirit as the same thing. We turn man into a dichotomous being rather than a trichotomous one.
The more I weigh this before the Lord, the more I believe our dichotomous view of man as being merely body + soul explains much of the deadness of the Western Church. In fact, I wonder if our spiritual glasses are so attuned to only seeing body + soul that we have been practicing a form of Christianity in the West that is not really Christianity at all.
The upshot? If we do not have a proper understanding of the trichotomous nature of man, then we are going to practice a form of godliness that has no power.
Consider these verses:
The Spirit himself bears witness with our spirit that we are children of God….
—Romans 8:16

For the word of God is living and active, sharper than any two-edged sword, piercing to the division of soul and of spirit, of joints and of marrow, and discerning the thoughts and intentions of the heart.
—Hebrews 4:12
These passages make a distinction between soul and spirit. That distinction is important because failing to split them results in a failure to know how Christians are to live by the Spirit.
When a person is born again, the Holy Spirit quickens the spirit of man. That spirit of man is the conduit by and through which the Holy Spirit operates. It's our connection to the Lord. If you built a house with no means for connecting into the power grid, how would your run your appliances? The spirit of man connects with the Spirit of God, and that's how the Christian is powered for service. It's how we hear God and receive guidance, too.
Those who have not been born again are deadened in their spirits and cannot connect to God. Therefore, they cannot be led of God or discern spiritual things. The true spiritual man, then, is the one who operates out of this connection and allows this "inner redeemed man" to control the outer portions of his life, namely the soul and body.
The soul is a different entity altogether. The soul contains our emotions and thoughts. It's the primary way we relate to the world and to others in common things. The true spiritual man allows his spirit to take precedent over the soul and guide it, the body, too. The soul, though, is eternal, while the body is not. The soul and body should be driven by the Spirit through the spirit of man.
At least that's the idea.
But there's a problem…
When I consider the state of the Western Church, I see the fruit of teaching that man is a two-part entity and not a three-part: people who have substituted the soul for the spirit and subsequently operate out of their souls instead of their spirits. I believe this explains the flailing we see in Western churches:
The inability to discern the leading/voice of the Spirit
Powerlessness
Attraction to dynamic personalities rather than to the spiritually mature
Fruitless ministries and programs
Rootless, fruitless, wandering Christians
The failure of much of our spiritual counseling
Evangelistic efforts that never catch on (or people who simply cannot evangelize)
Improper understanding of the Scriptures
In fact, I suspect that many of the failures within Western Christianity can be directly traced to our confusing the power of the soul for the power of the spirit.
It explains why charismatics get so pumped up by speakers and events that appeal to flash and emotionalism.
It explains why so many Christians get fired up by speakers who preach doctrinally-sound  messages that appeal to the intellect, yet never seem to bring about any real change in people's lives.
It explains why so many Christians spend their whole lives trying to find yet another spiritual experience to keep them going from one day to the next.
It explains why we have millions of books on Christian topics, yet so little of it sinks in.
It explains why so many spiritual gifts that people clam to possess seem so meager or faulty.
It explains why so many Christians are silently wondering why things aren't right in their spiritual lives.
We're living out of our emotions and our intellect, out of our souls, but the inner man that God says is the true man is still wadded up deep inside of us, dying to get out and actually change our lives.
I'm beginning to wonder how pervasive this problem is. How many of us have spent our entire Christians lives living out of our souls, yet never really knowing what the life of God is because we're not really channeling it?
The true tragedy here is that so many of us have convinced ourselves that we're living a Spirit-led life, but we're not allowing that life to shine through because we have no clue what it actually looks like. The pieces aren't coming together, so we settle for a life that falls far short of what God desires for us.
In part two of this two-parter, I hope to explore this more. Your comments are greatly welcome.