I had a dream.
In it, people discovered the fullness of Jesus Christ.
People gathered together daily, ate their meals together, and shared the Lord's Supper in an atmosphere of joy and celebration.
People gave, and without man-made limitations.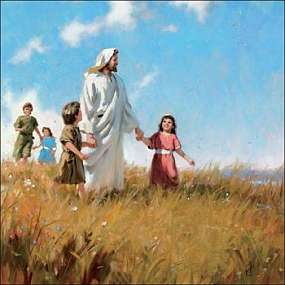 They gave everything they owned, everything they were, and every spiritual gift they had received from the Lord, because they loved each other, so no one among them lacked for anything.
People saw themselves as equal partners in the Faith, but each with unique gifts, so that no one would contemplate surviving completely in Jesus without the others. And no one among them lorded anything over any other, but each was was seen as an essential part of the whole.
People acknowledged that the only hierarchy among them was that some had been in Jesus longer than others, so those had grown deeper and had more to contribute, with those more mature ones afforded the honor they deserved. Jesus alone was the head, and all others were fellow members of the Body, each one a saint, priest, and fellow sojourner.
People brought  their spiritual gifts to each assembling together, with each person encouraged to share what the Spirit was doing in and through him or her, as the Spirit of God Himself directed.
People were in Jesus, who was in the Father and the Holy Spirit as well, all experiencing the fullness of true fellowship and intimacy.
And among the people love ruled, with each person lifted up by the other,  joined in unity in the Lord. And that love was so compelling that nothing in the world could compare, not even a little.
I had a dream, and it seemed so strange, like nothing I had experienced before.
And I wanted it to be true, and real, and present right now.
But it seems like just a dream.