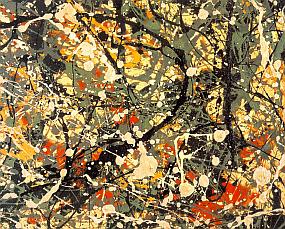 Recently, I spoke with a peer who is a dedicated educator. He is going blind rapidly. This will end his career and render him disabled.
This doesn't make sense to me.
I am 50 years old. At an age when I should be awash in wisdom, most of life makes little sense. I don't understand why some people prosper and others don't, even when both take the same course to success. I don't understand why some people get handed insanely difficult burdens that leave them perpetually struggling to keep that burden from crushing them. I don't understand how people can work for years toward a goal that seems blessed and then overnight it blows up and leaves lasting wreckage.
Perhaps I am admitting my own folly, but I just don't understand.
Not understanding is not the same as not having an explanation. I can tell you from a theological perspective what the explanations might be. I know how living in a sin-filled world works. I get the sovereignty of God. I can call up chapter and verse. I can answer you with logic and "wisdom."
But that doesn't mean I understand.
The title of this post is "The Nonsense of Life." And indeed, despite being a Christian of many years, I still find life to be nonsensical. Again, this does not mean there is no sense in it at all, only that I am unable to comprehend it.
God says that His thoughts are far higher than mine. For this reason, they appear as nonsense to me. Like the directions for building a complex microprocessor, one paragraph in Finnish, the next in Hungarian, finishing in base 3. It reads like gibberish because I don't have what it takes to understand.
Tragedies reverberate through time, the ripples spreading out and colliding with other ripples, both good and ill. Some cancel out, while others amplify.
I know another teacher, many years ago, who had saved most of her career to go on a year-long cruise around the world when she retired. Her students were excited for her because she would take that cruise a month after retiring. Yet within a week of getting her gold watch, she died unexpectedly, never having set sail, all that preparation and hope wasted.
Why? I can't tell you. I'm sure another teacher in another place at another time DID take a similar cruise. Sure I can offer theories, and perhaps they have some element of wisdom, but in the end, they won't be any more enlightening as to why one took that cruise and the other never made it.
Sometimes, I think the worst thing we can do is try to explain. Sometimes, the best thing we can do is show up and be available for the ones left behind, the ones with questions we would be foolish to answer.
I am a Christian because no other way offers the same truth. No other way explains life more thoroughly. All the other options are meaningless in the long run.
I wish I could say that being a Christian has answered all my questions, but that would be a lie. If anything, I have more questions the older I get, and the answers I defended so vigorously as a younger man are less crystal clear today.
One day, I will understand. Until then, there is the nonsense of life.