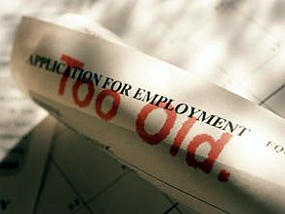 If 2013 was marked by any one trend, it was a sobering one: Many of my peers lost jobs.
For me, peer is anyone in that 46-56 age group. Somehow, we have been redefined as the new elderly—at least by some in the corporate world.
I don't know if health care fears have driven some of this, but it is startling to see people who are supposedly in their peak earning years instead walking the unemployment line. Worse, the likelihood of such folks returning to the income level they enjoyed prior to being let go runs just about to zero.
This is not good. It's not good for those people, nor is it good for America.
And it may be worst of all for the Church, since these are the folks who had the incomes that funded their local congregations.
I talk about a lot of Church issues on Cerulean Sanctum, but I think no other "daily living" issue is more ignored by the American Church than our work lives. The advice most churches dispense on being a Christian who works is to start a workplace Bible study and to practice ethical work habits. That's as far as it goes.
But when churches start discovering they have many people in their late 40s and early 50s trying to find work and not succeeding, SOMETHING must give. This trend is not one we can continue to ignore. Technology is putting more people out of work, and tech job availability is not compensating for the losses. Worse, one recruiter told me that anyone with gray hair who walks into a tech company looking for work is just wasting his or her time. Even worse? The same recruiter told me it's not just tech companies anymore—it's every company.
Again, this is an enormous issue. Which Christian with a national presence is talking about it? In fact, which Christian with a national stage is saying anything about issues of health care costs, stagnant wages, the increasing ranks of the un- and under-employed, and this creeping down of when someone must consider himself or herself "done" with a career, even when he or she doesn't want to be done?
I continue to get the sense that while the Church in America has no qualms talking about spiritual issues, issues of everyday living (such as work) are going unaddressed, and those issues cause the most worry and grief in people. They are looking for answers, and the Church is not providing them.
Problem is, Jesus didn't leave behind an answerless Church. It may be true that in this world we will have trouble, but Christ has overcome the world. For Christians to throw up our hands and do nothing is not the way of the Lord.