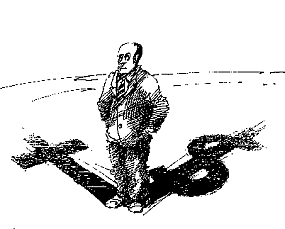 I was thinking about how churches spend their money. Given all the verses in the Bible on finances and the sheer number of Christians who ascribe to Dave Ramsay's philosophies, one would think we Christians in America would have this money thing down pat.
One would think.
But what would happen if we were to scrap the way we think about church budgets and adopt something more aligned to what the Bible says?
I could list a thousand verses on money in this post, but you already know them, right? We all know them. We just don't adhere to them very well.
Here is what I'm thinking:
First, let's take church staff salaries off the table for now. This is a baby-step process I'm advocating, and it's no use angering anyone by suggesting we reevaluate staff costs now. Maybe when we're more mature in the Lord. 😉
Take the church budget and set salaries aside. Now take all the money leftover and split it into two equal piles: Inreach and Outreach.
The Bible states that we must take care of the needs of the brethren. That's our Inreach. In truth, staff salaries should be part of Inreach, but we've got them excluded for now. Inreach covers the church physical plant, programs, and benevolences given to church members who need financial assistance.
The Bible states that we then take care of those outside the church. That's our Outreach. Missions, connecting with lost people, and benevolences for the needy outside the church community comprise Outreach.
And that's your basic church budget. I think that's a Kingdom-minded approach, don't you?
Now how many churches out there work that way?
I would suggest that Inreach and staff salaries dominate most church budgets. But there is a HUGE "however": Inreach as allocated in too many churches leaves almost no money for benevolences given to church members. In fact, benevolences monies, whether for Inreach or Outreach, are often the smallest pool of cash in the church budget.
So much for "Give and it shall be given to you."
As much as we talk about being others-centric in the American Church, our church budgets don't reflect this. We really are too self-centered. For many churches, the Great Commission is thwarted by building and physical plant maintenance costs. When a church allocates little money for outsiders, it grows into itself and withers.
If you are a church leader, consider a different way of budgeting that better reflects the Kingdom of God. If it means not erecting a $10 million building so you can use those funds to finance the education of single moms in your community instead, then cancel the groundbreaking ceremony. If it means a Sunday School teacher who has been out of work gets to keep his house because you set aside monies for this kind of help, then go for it.
We live in disconcerting times. If we don't adjust the way the Church spends money, we won't be the first choice when lost people come looking for answers. The Church will look like any other worldly, tightfisted corporate entity, and no one is running to Megabiz Inc. for salvation.